LATEST UPDATES:
SEE US TODAY IN KAPOLEI!
December 15, 2022
MINI of Hawaii Grand Opening Event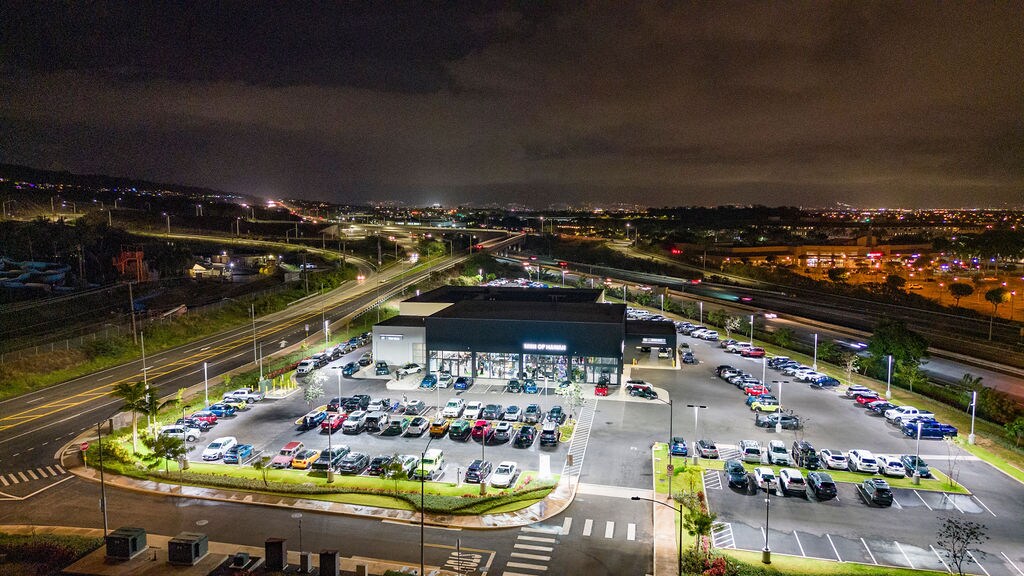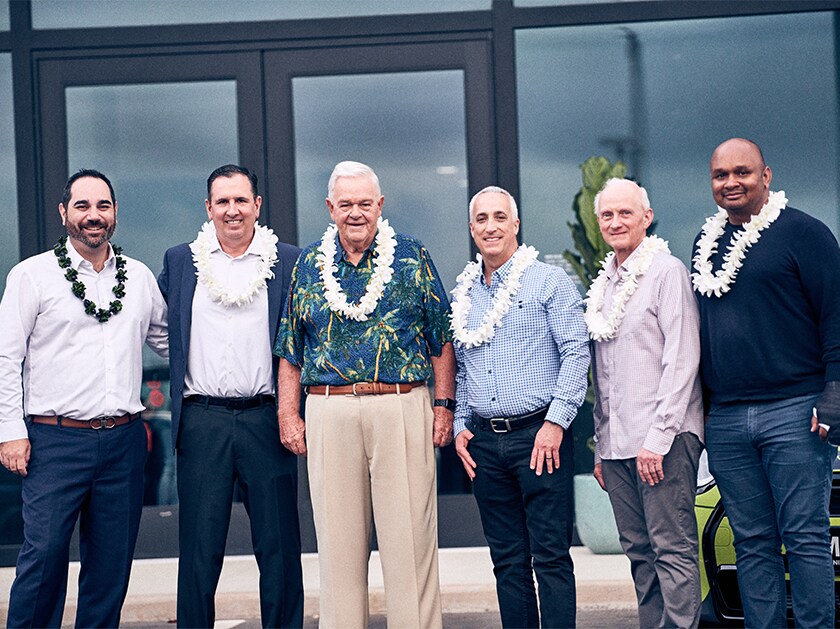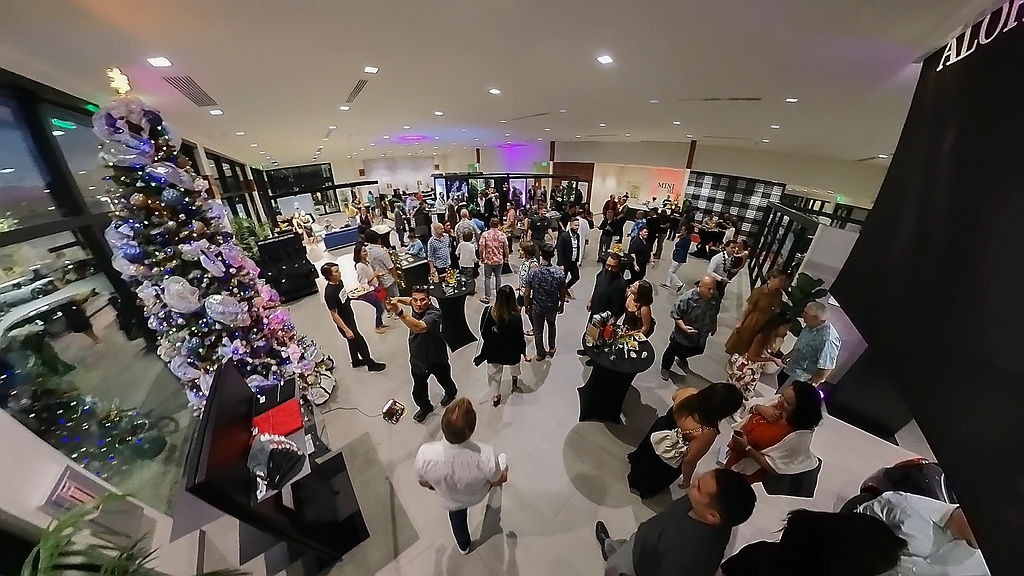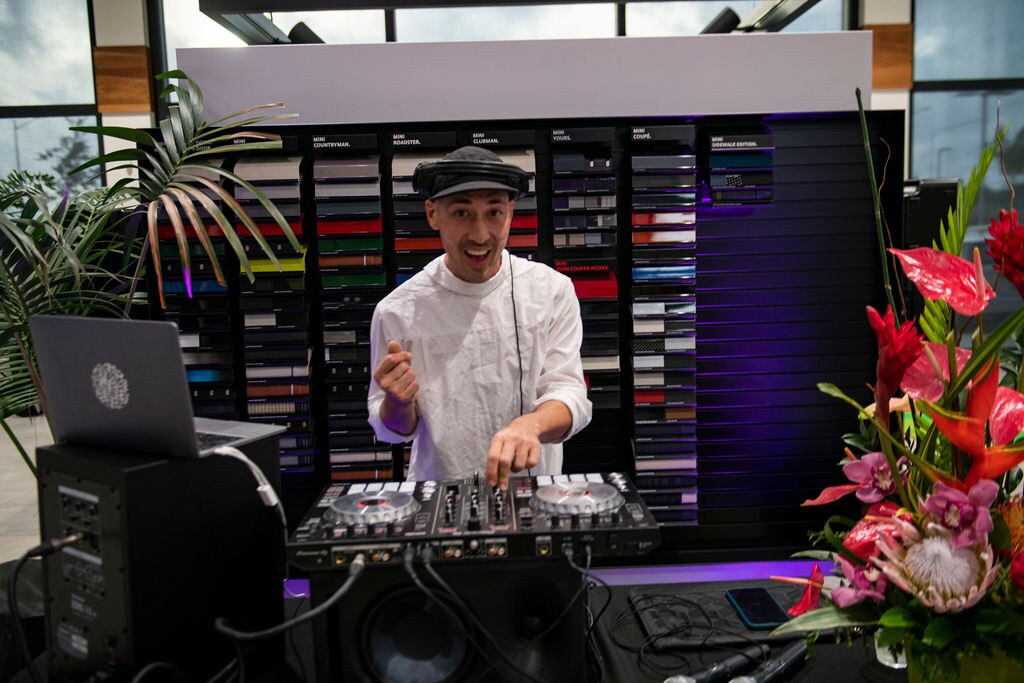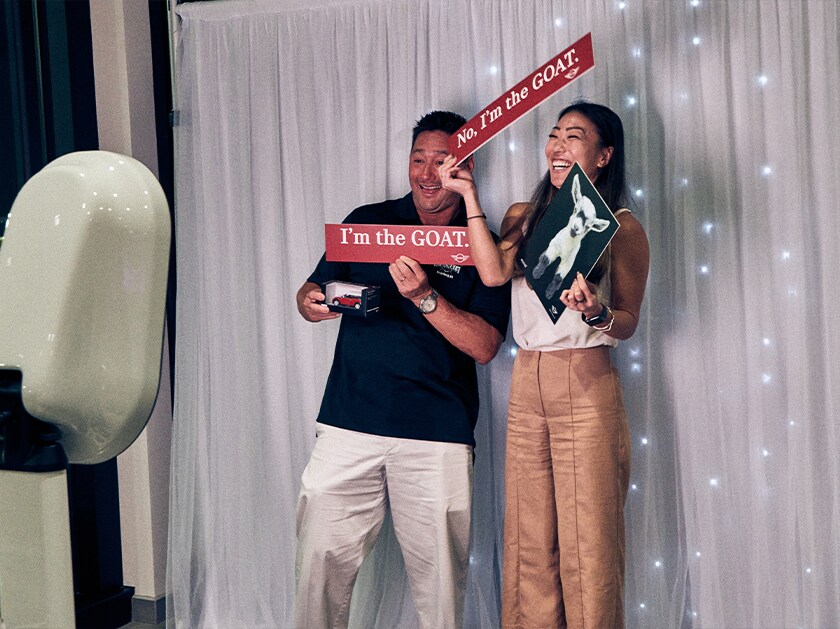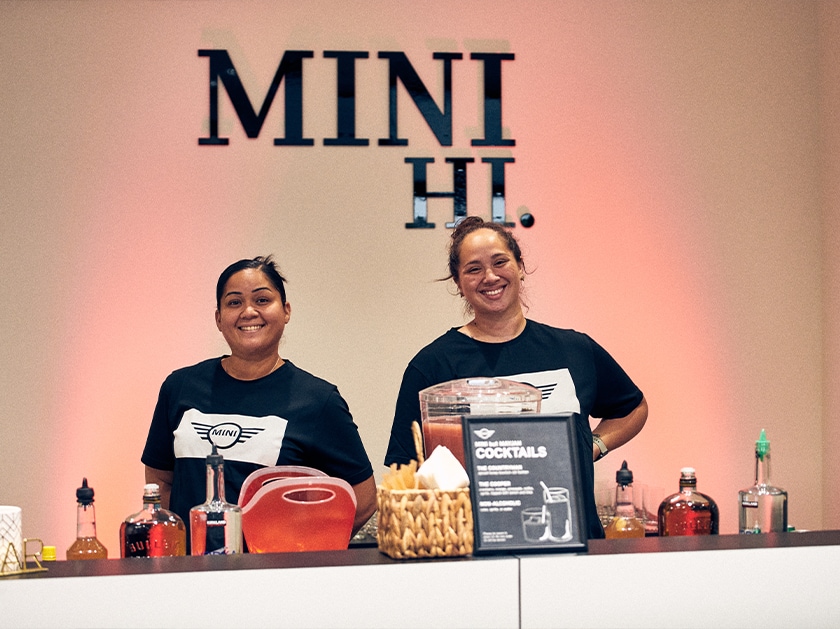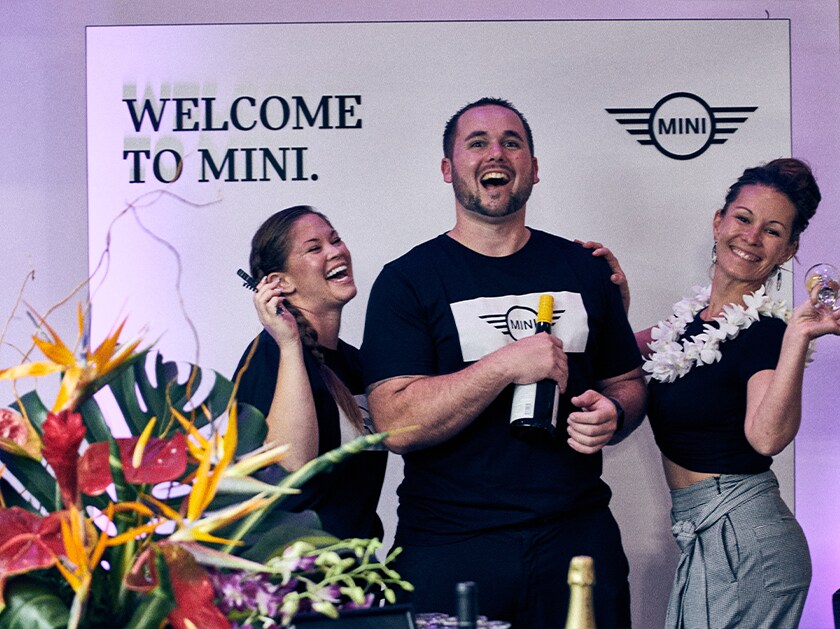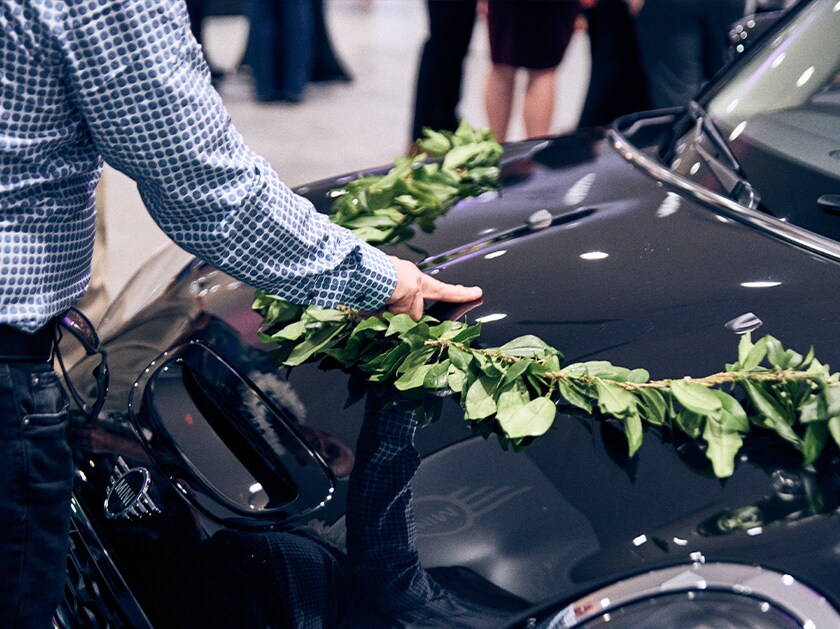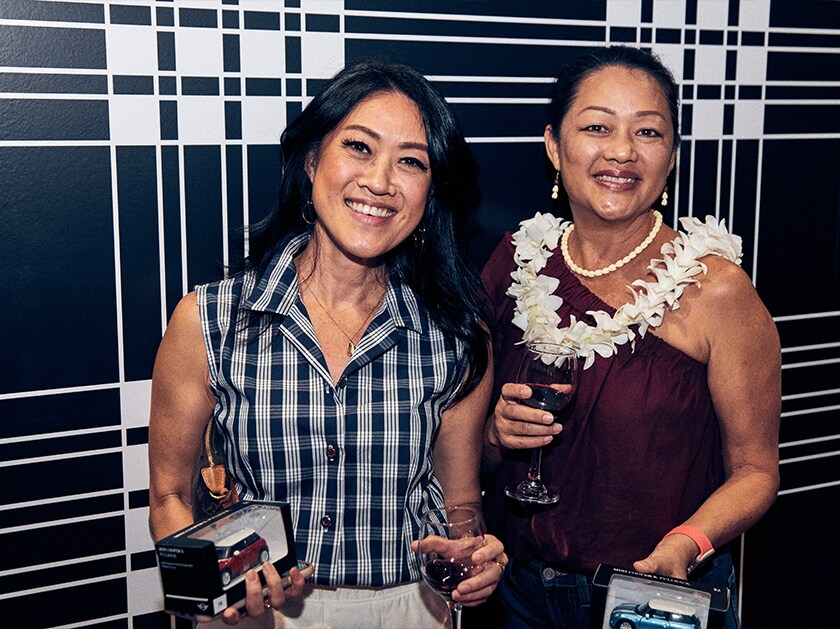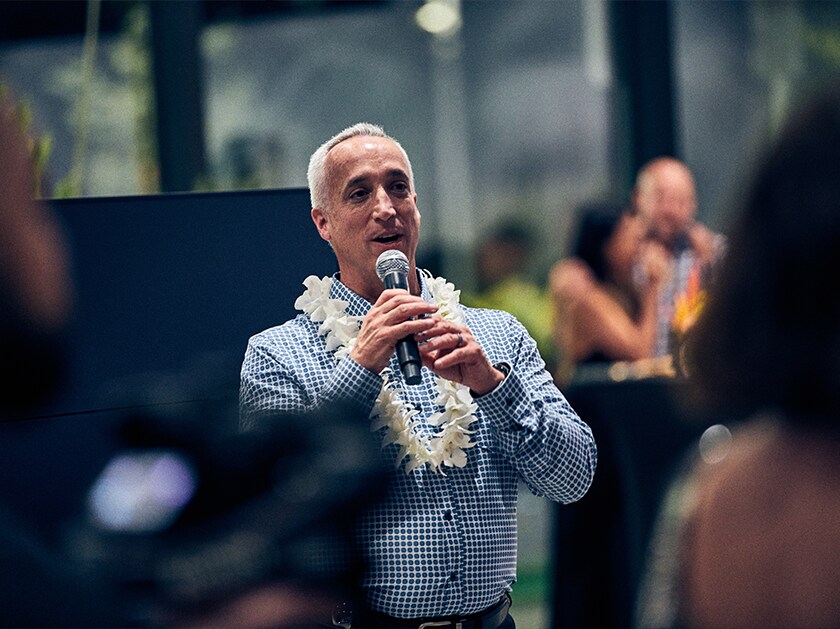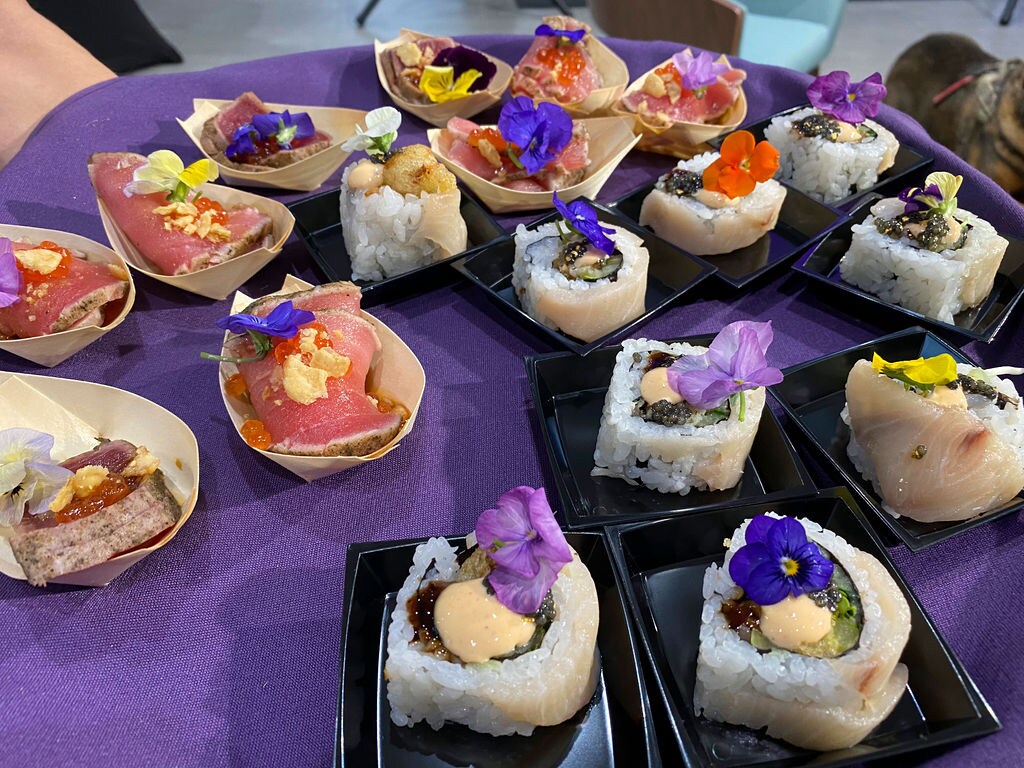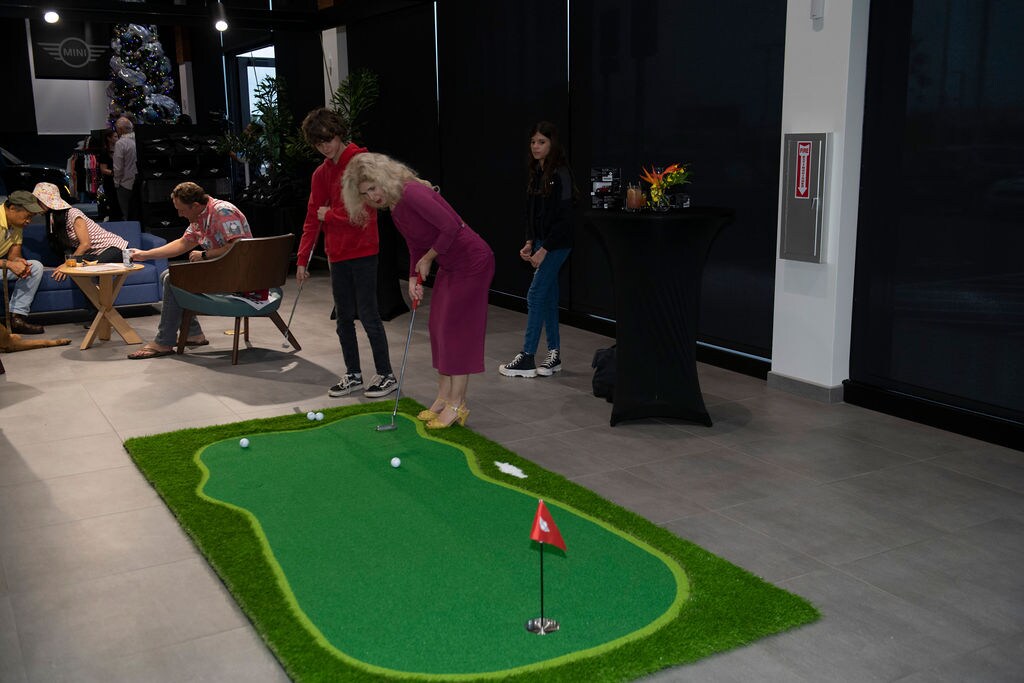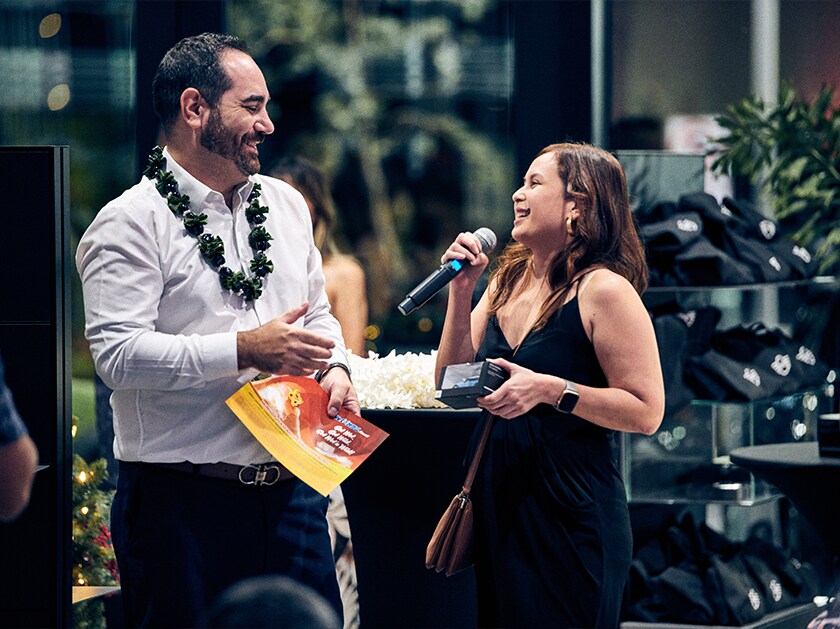 November 25, 2022
Black Friday Sales Event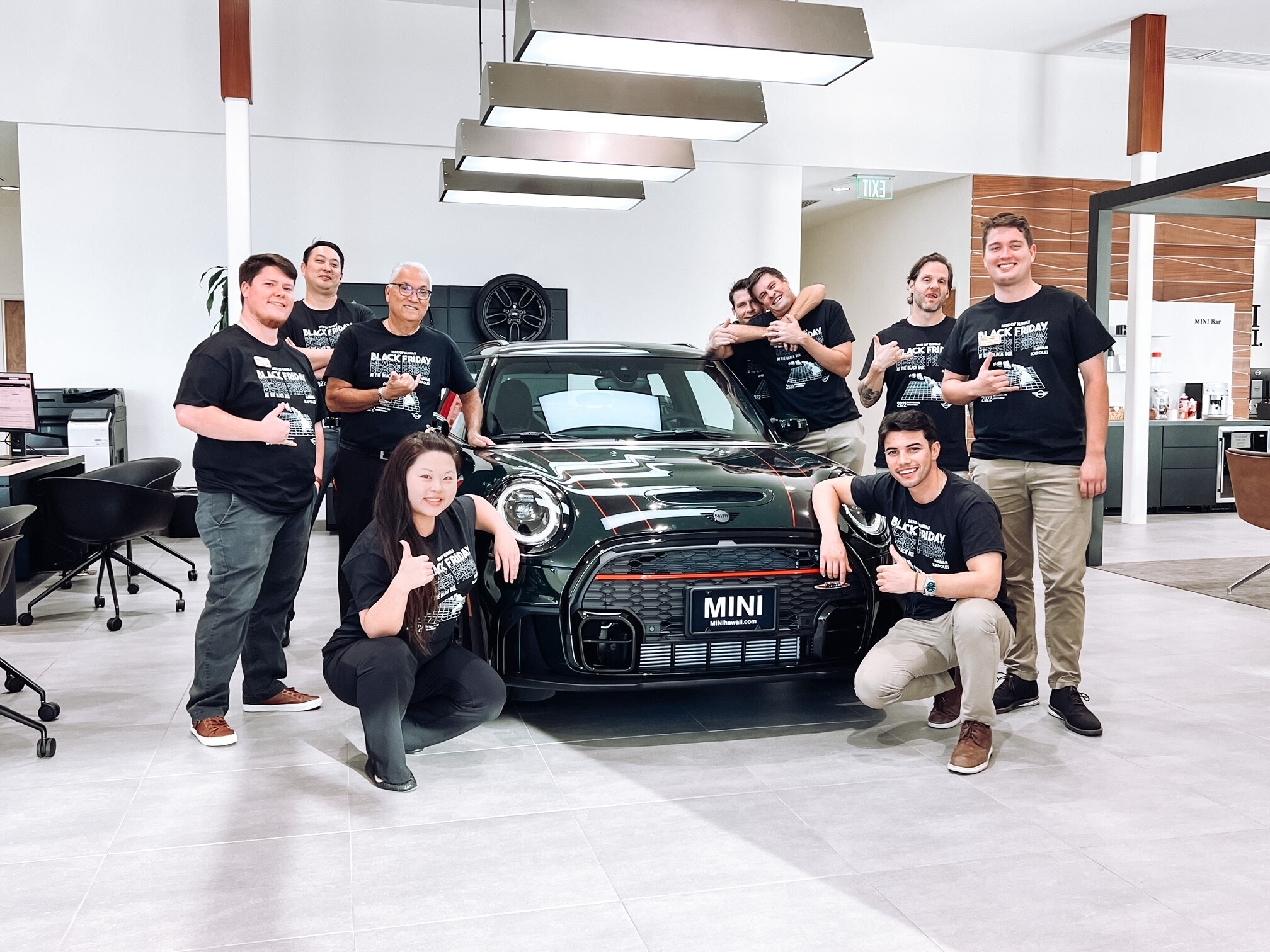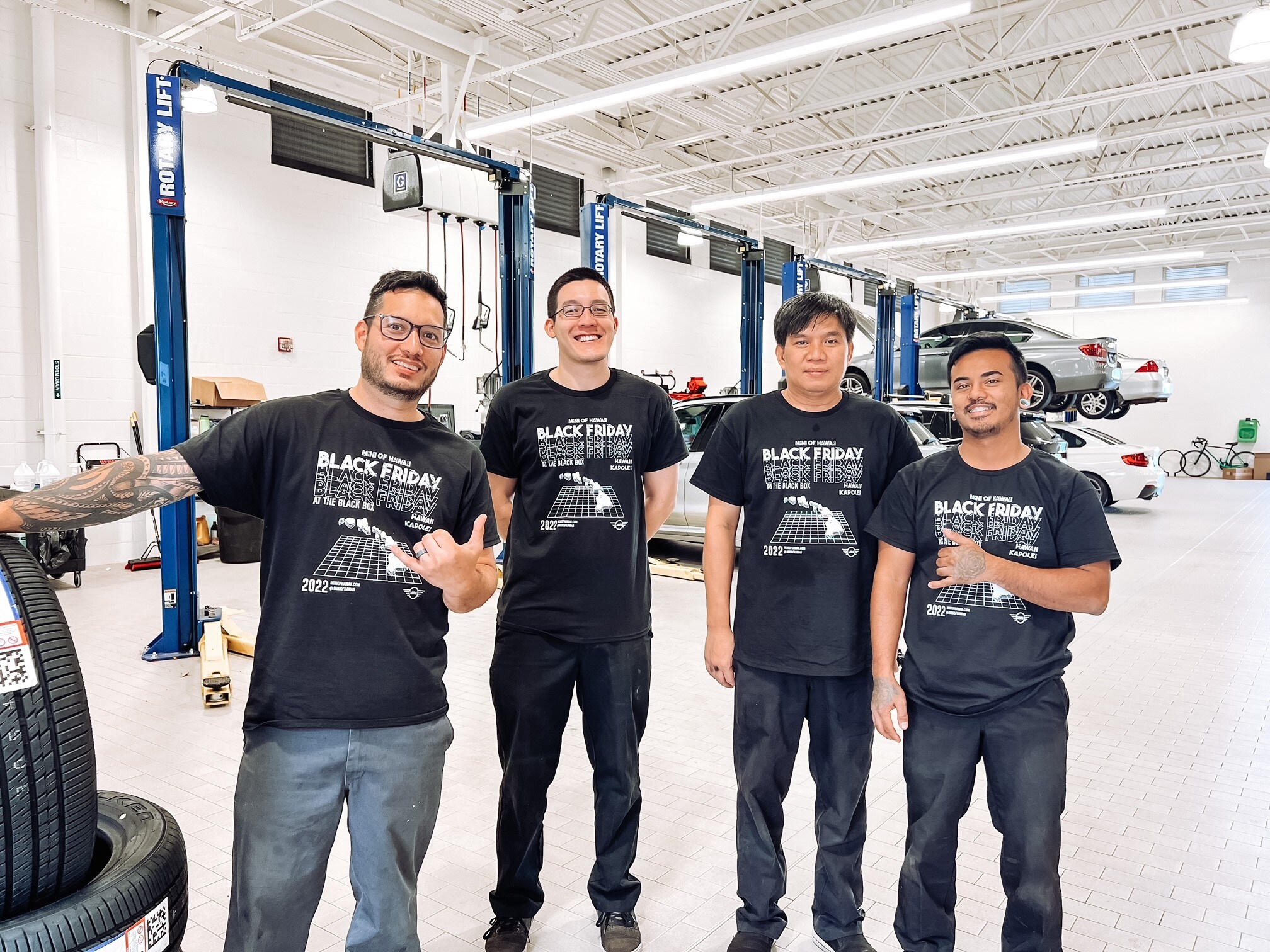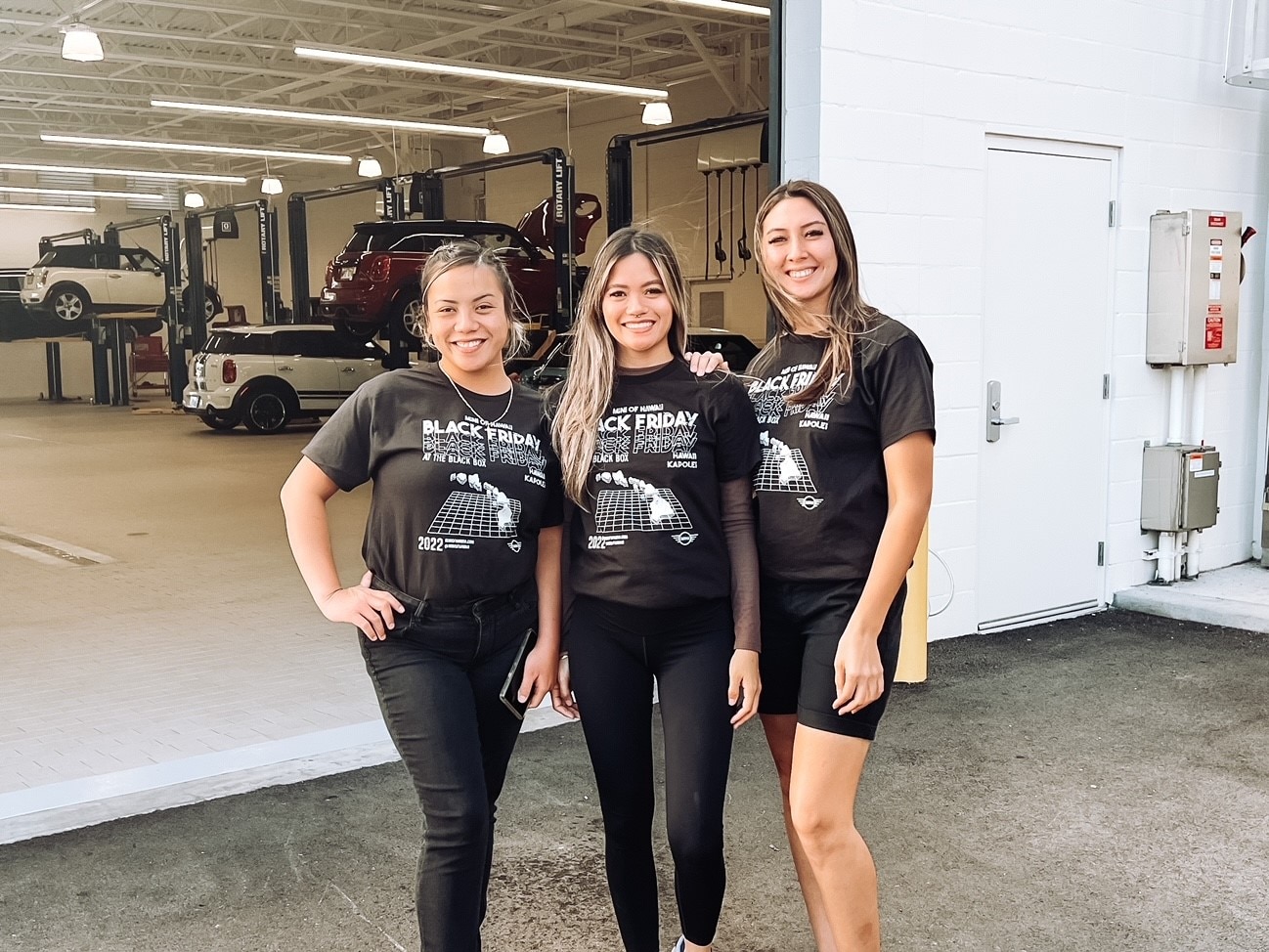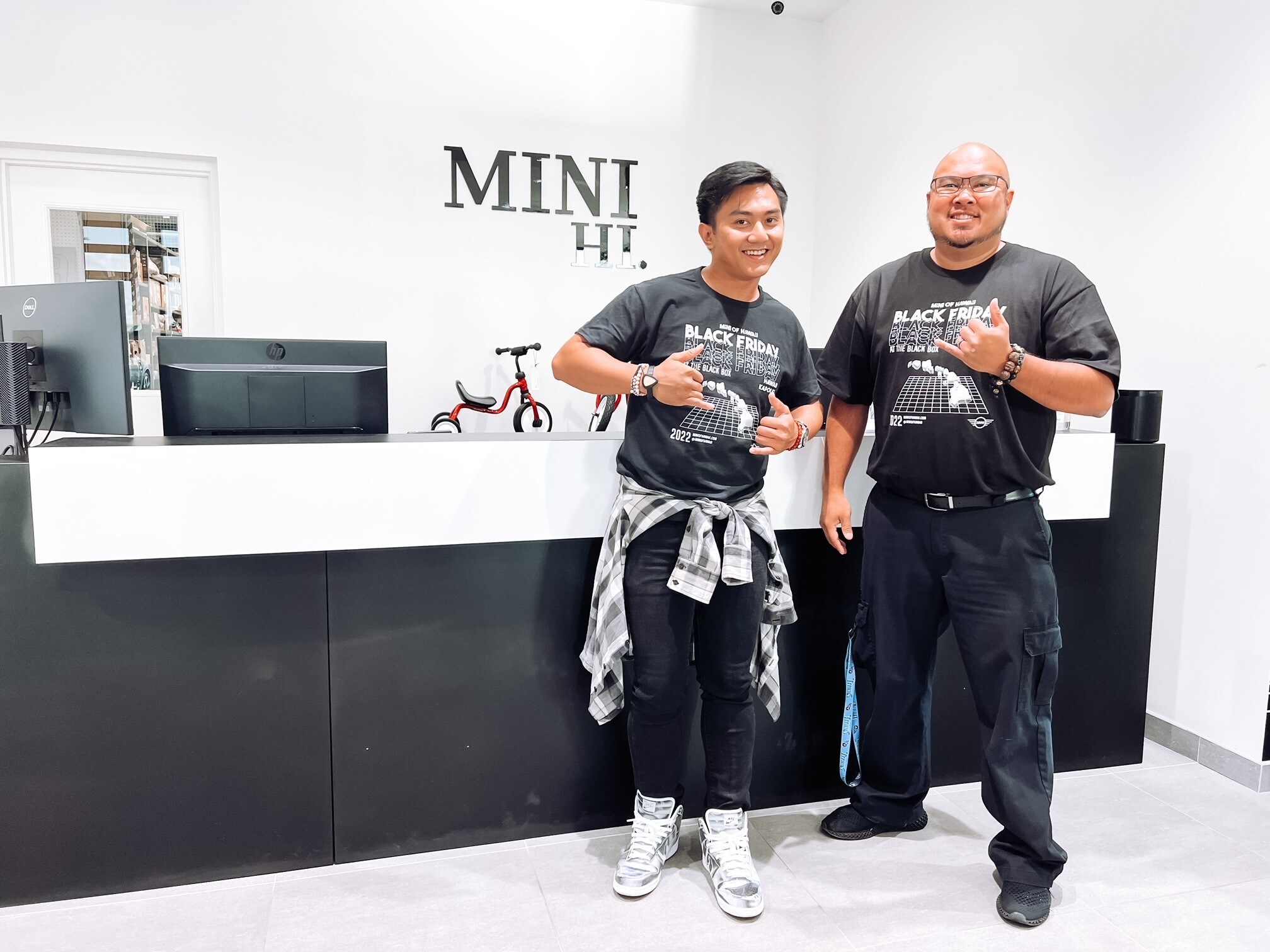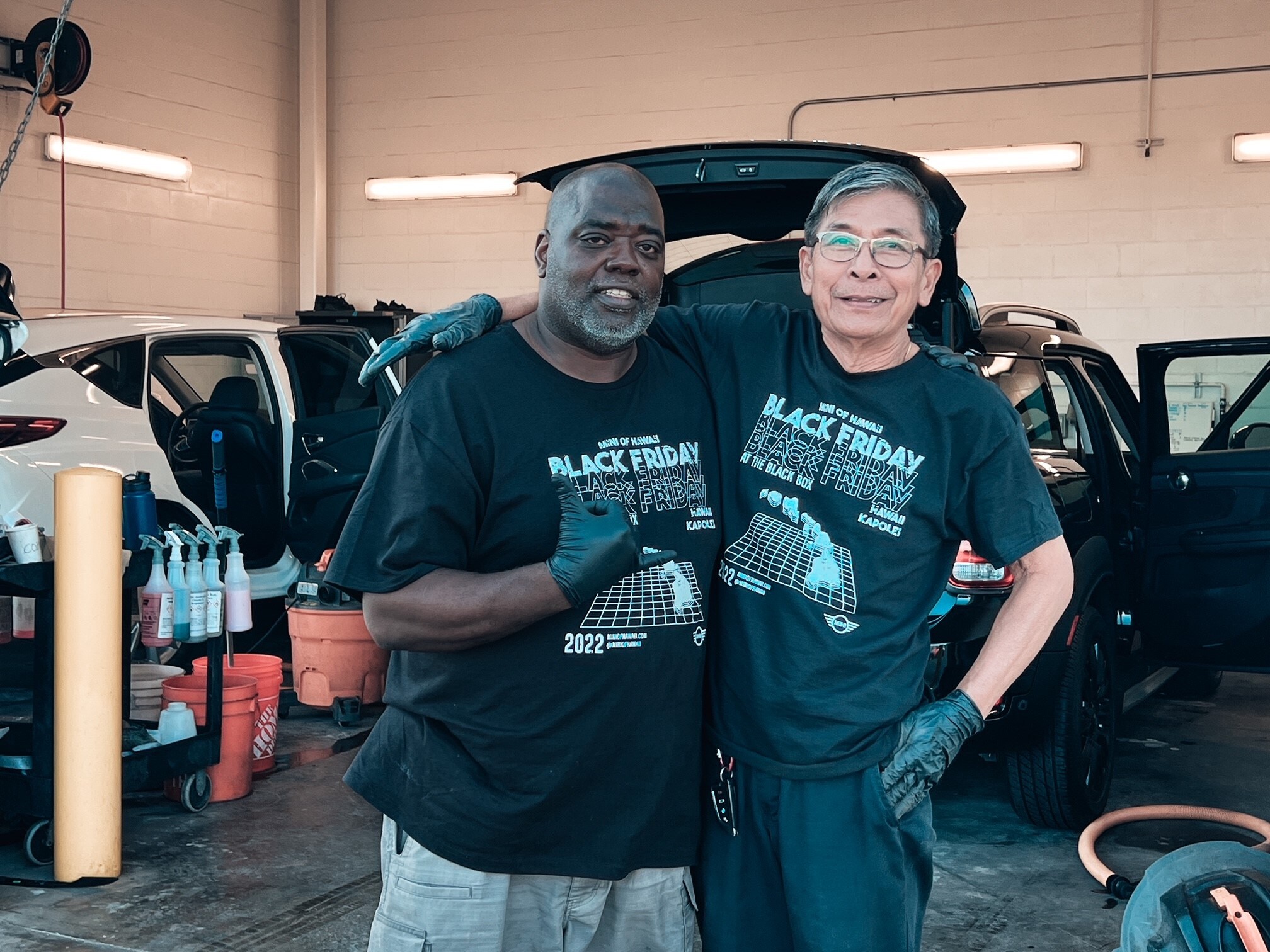 Mikes Fresh Fish food truck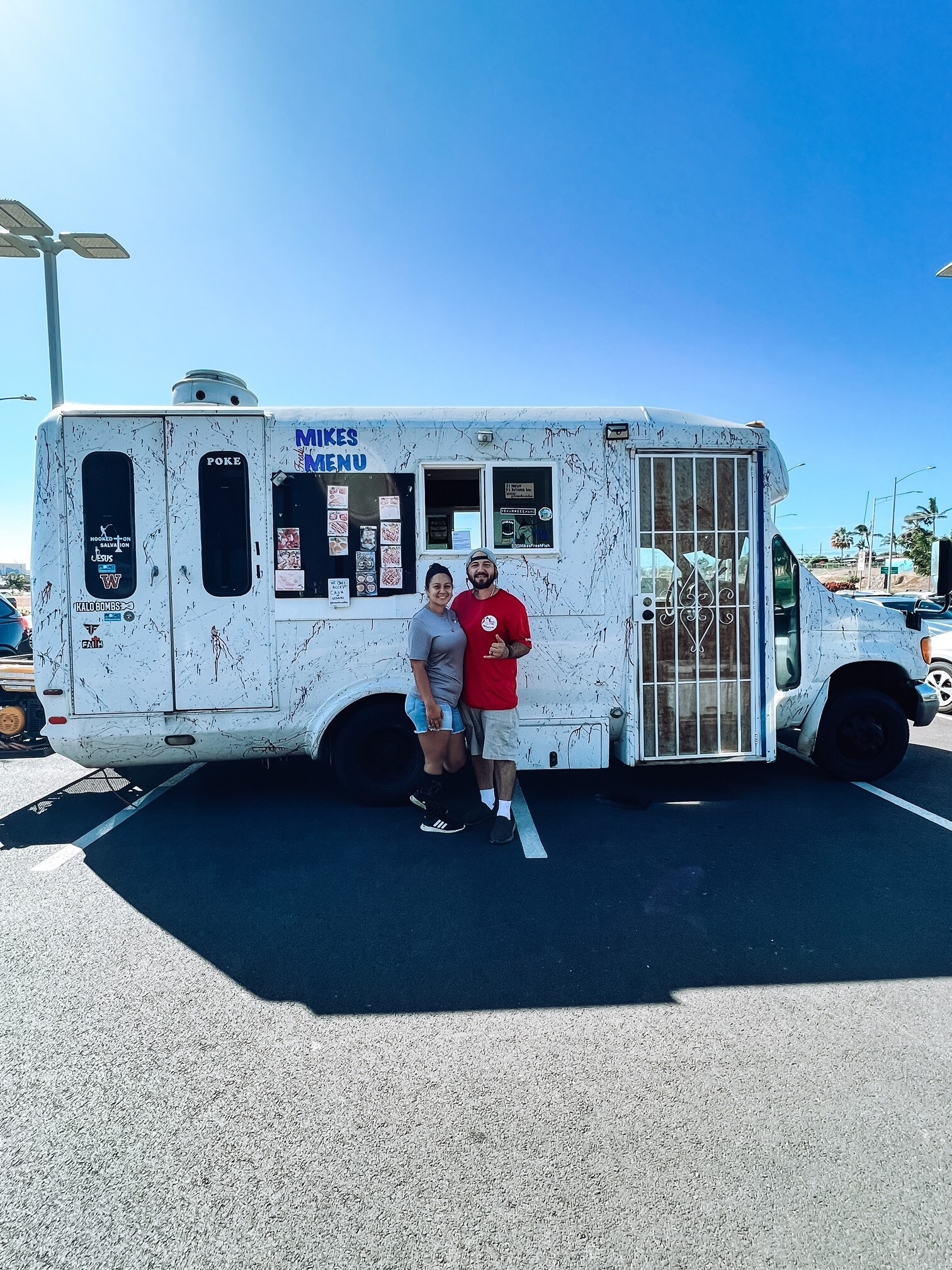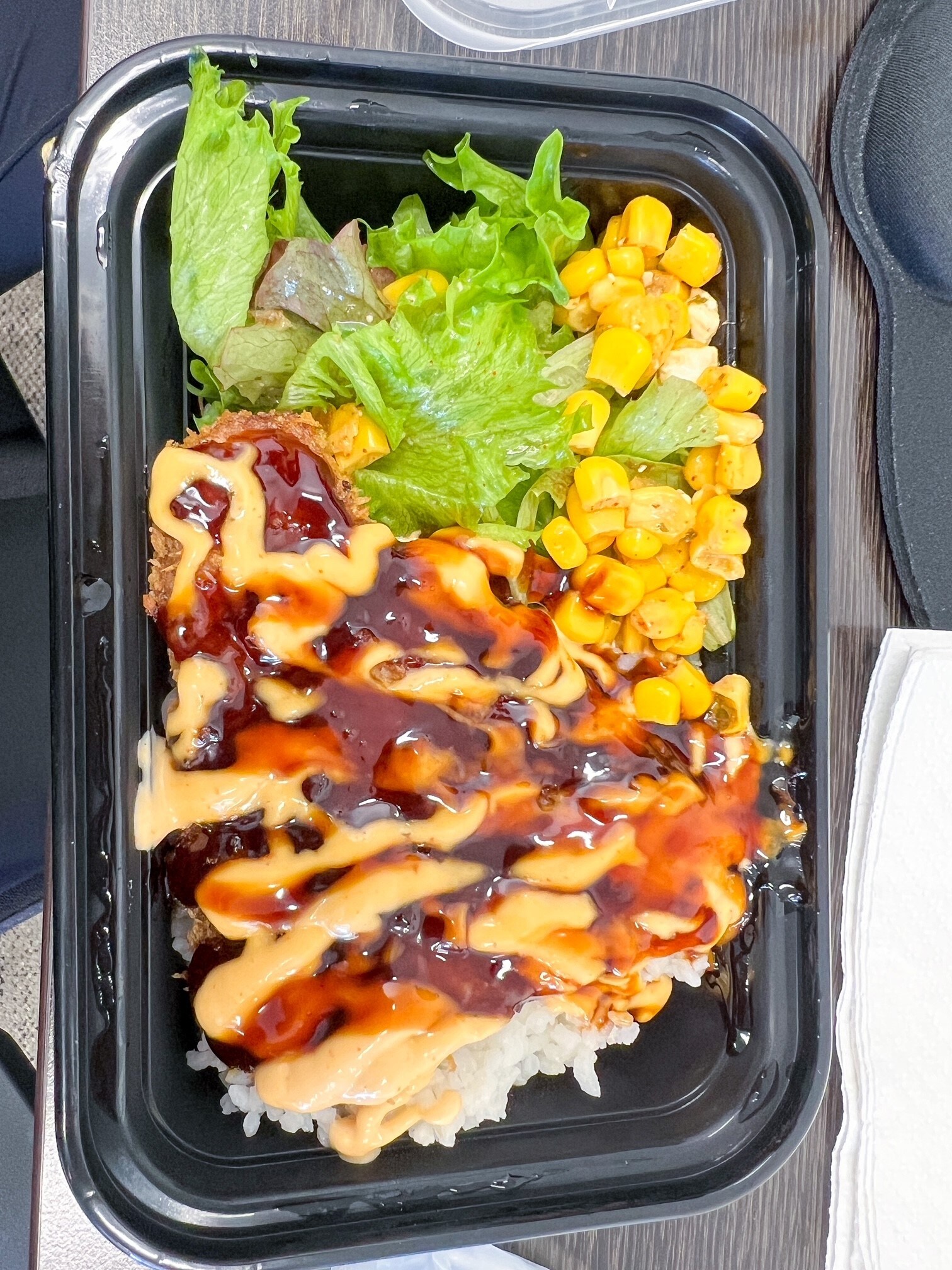 July 16, 2022
MINI Takes the States Rally Event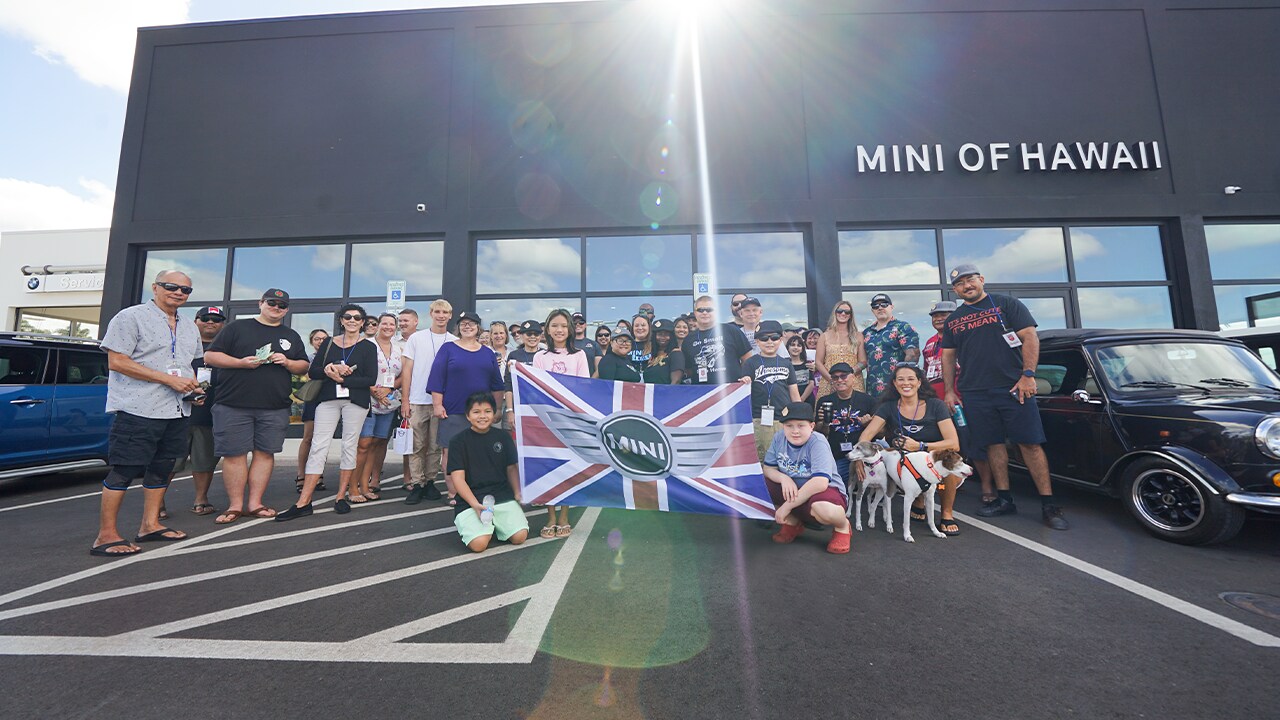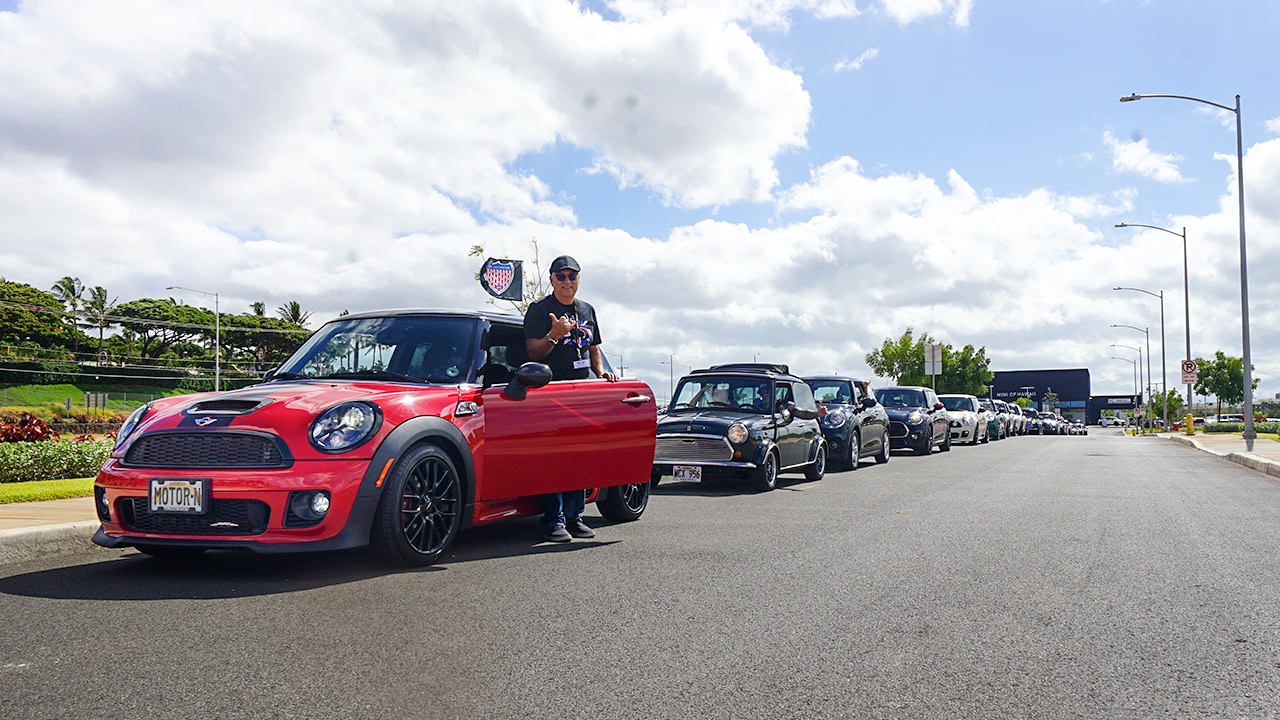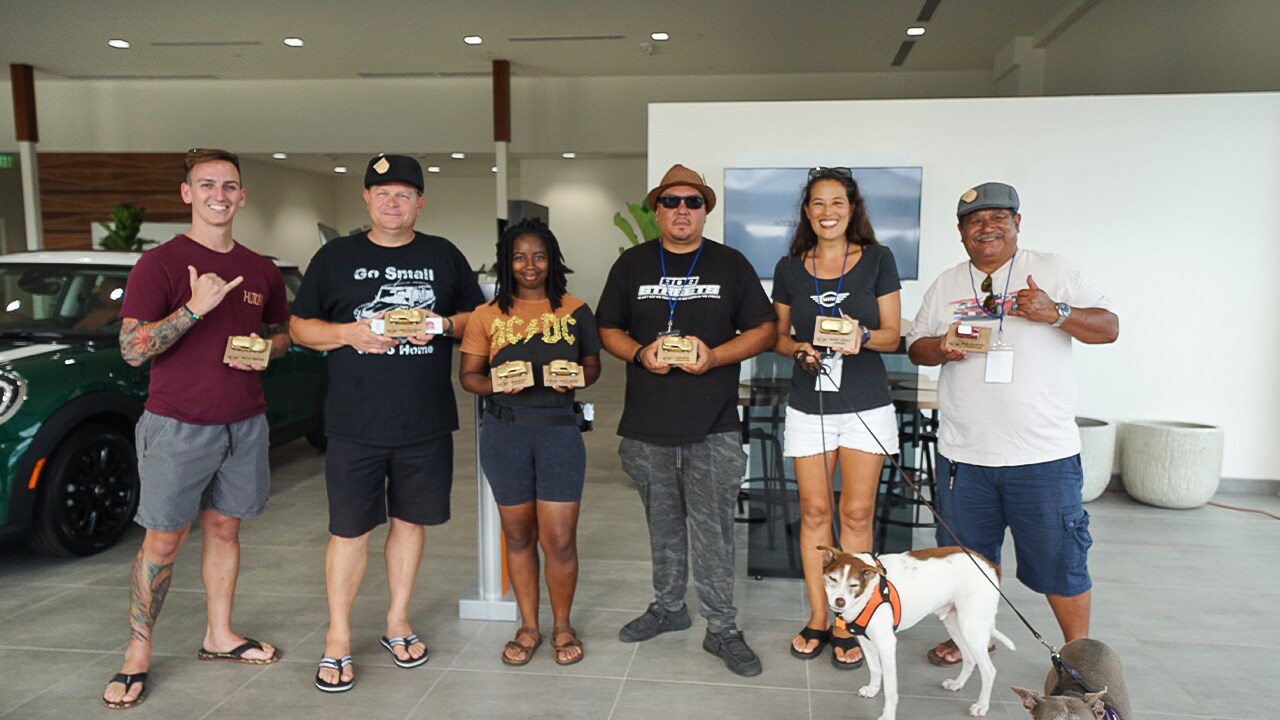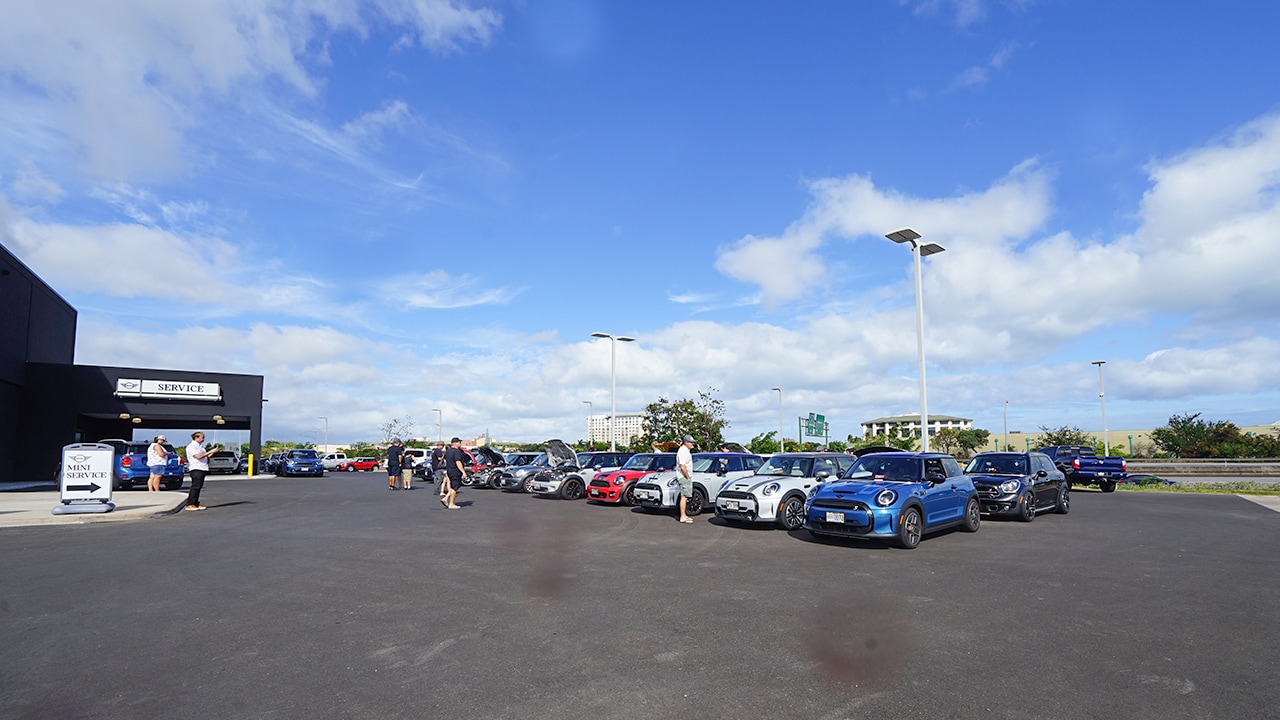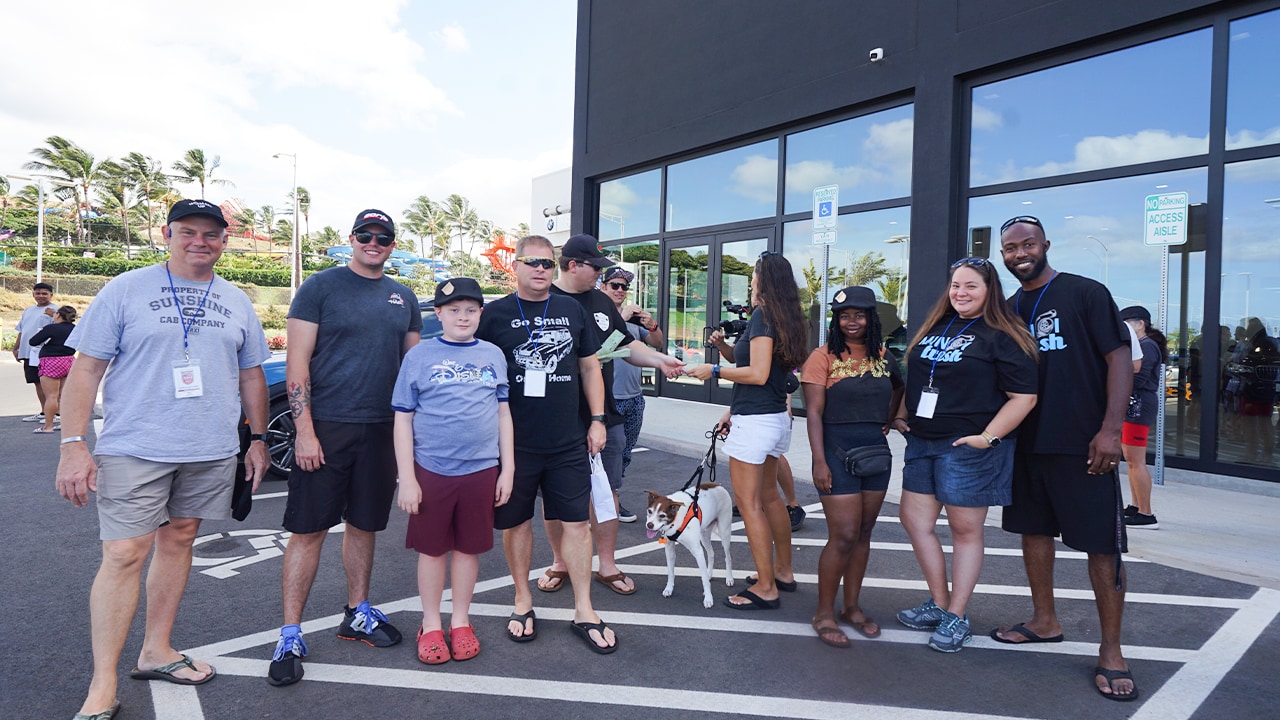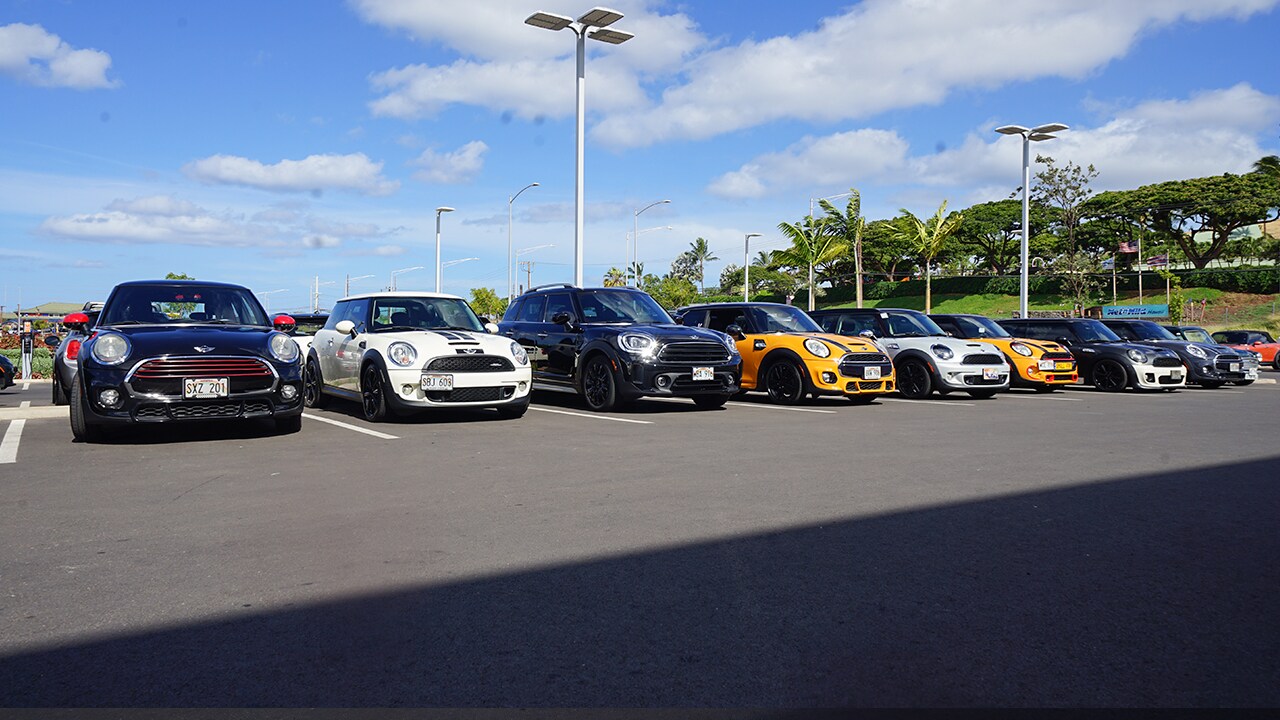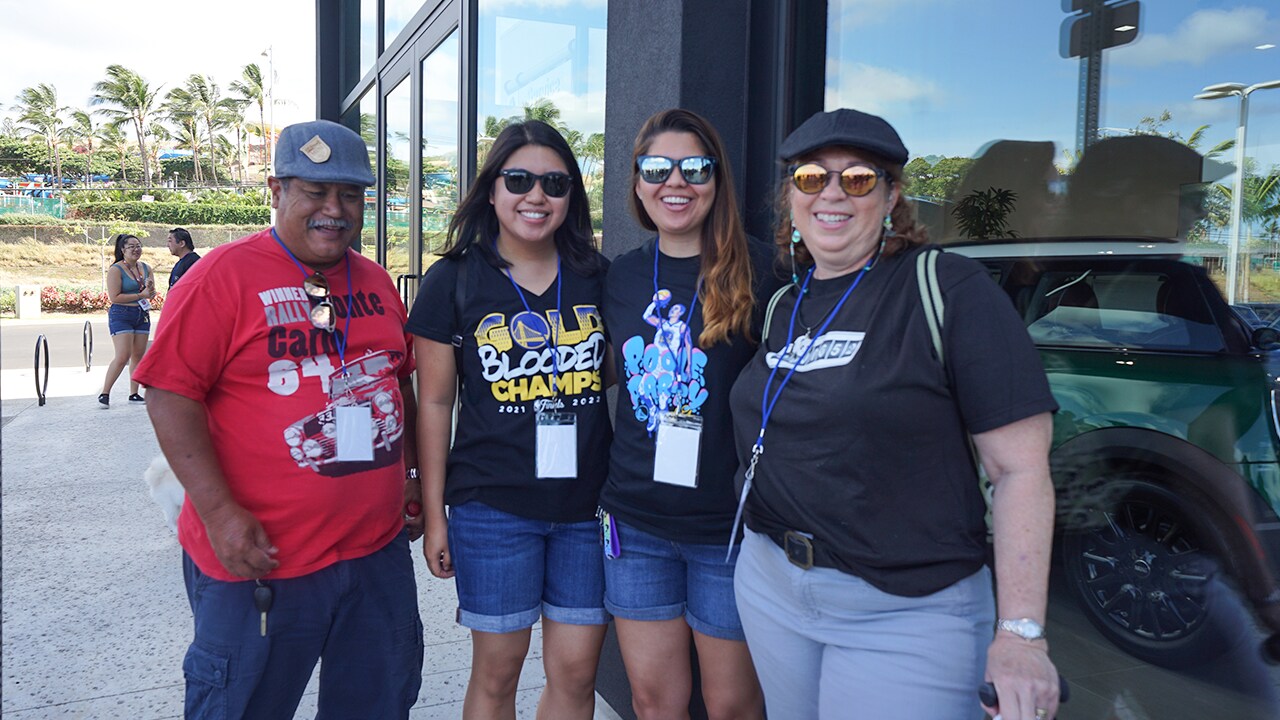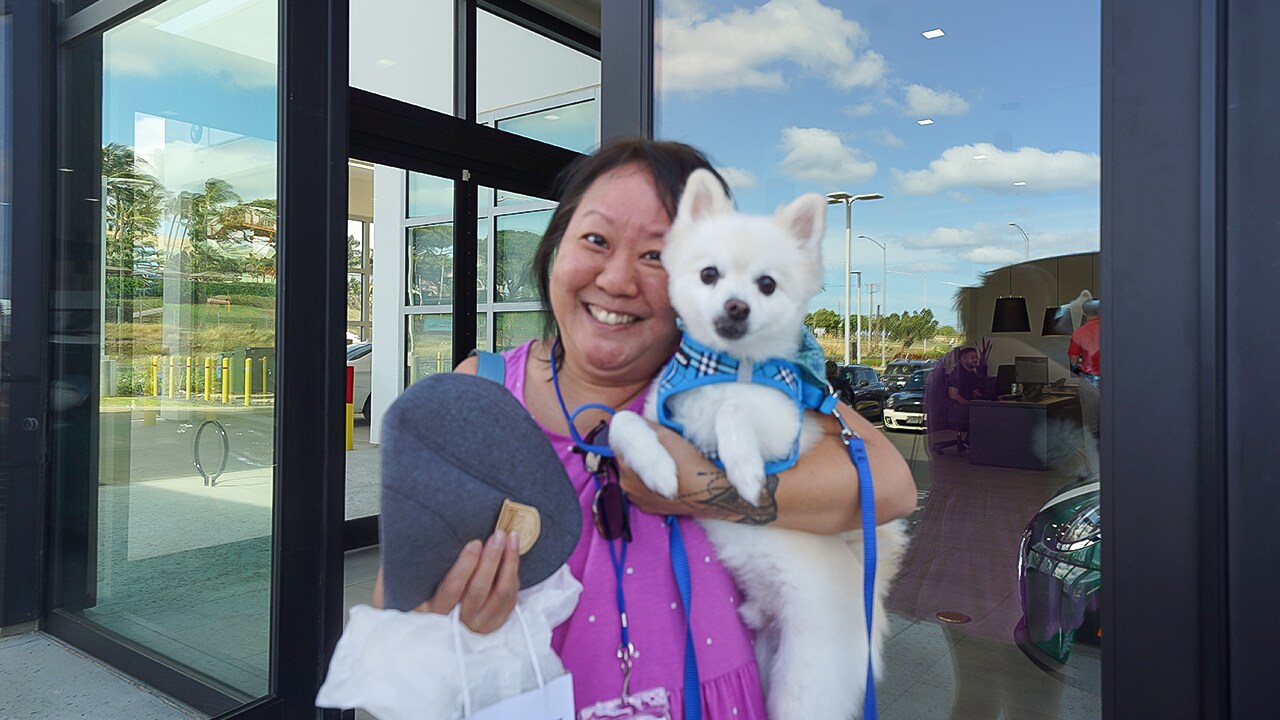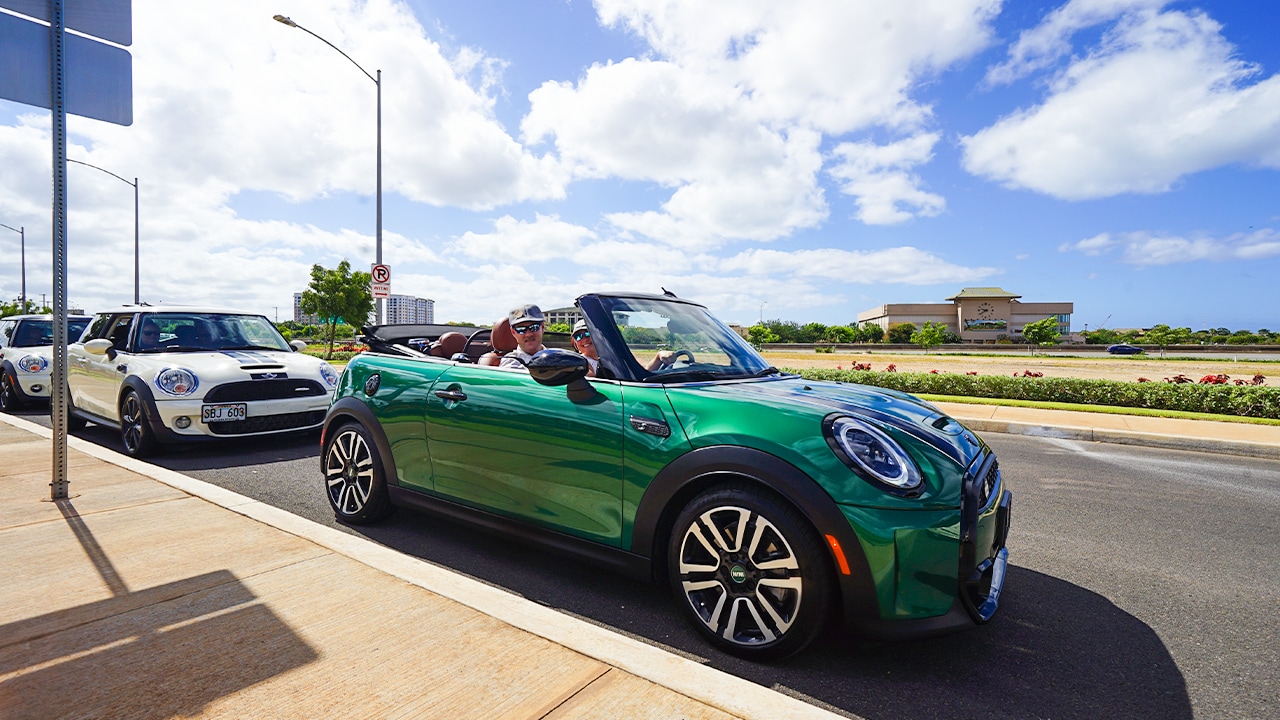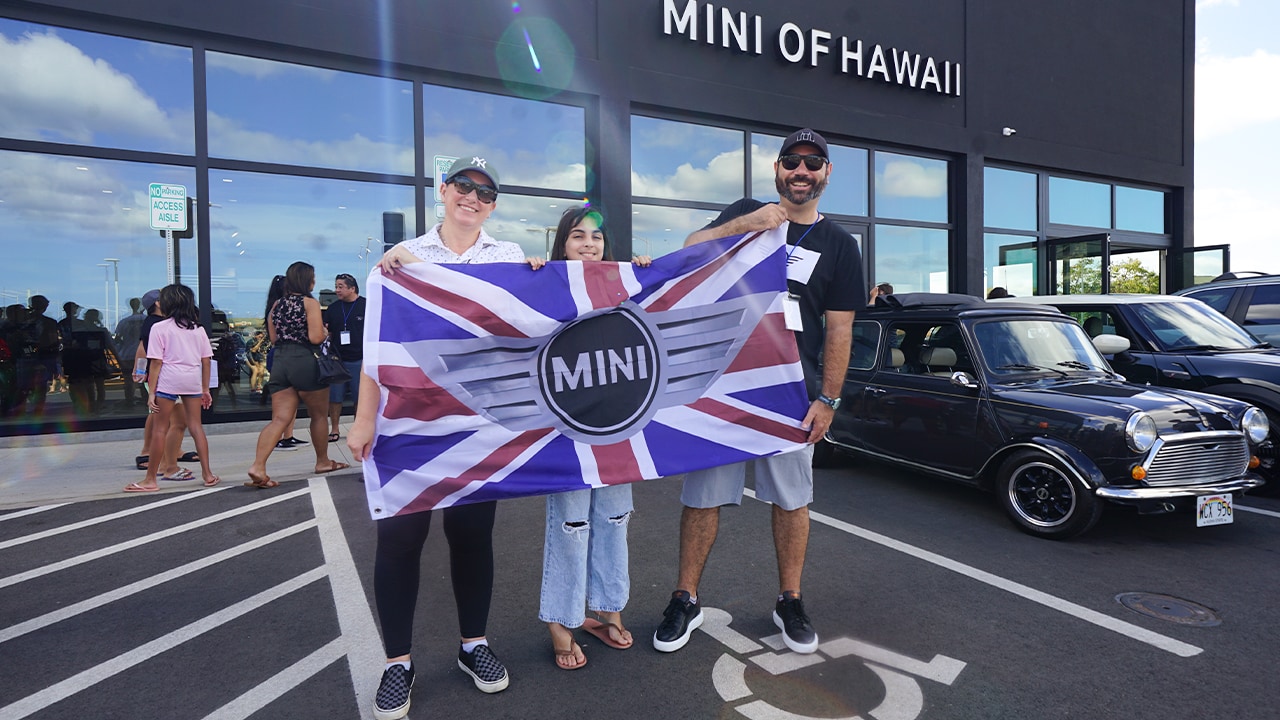 June 30, 2022
#NOTANOTHERPILLBOX
MINI of Hawaii is not just another pillbox or dealership. Our commitment is to give you the best shopping and service experience you can remember. Just like Hawaii's pillbox provides gorgeous views and hiking adventures. Here at MINI of Hawaii you can expect more!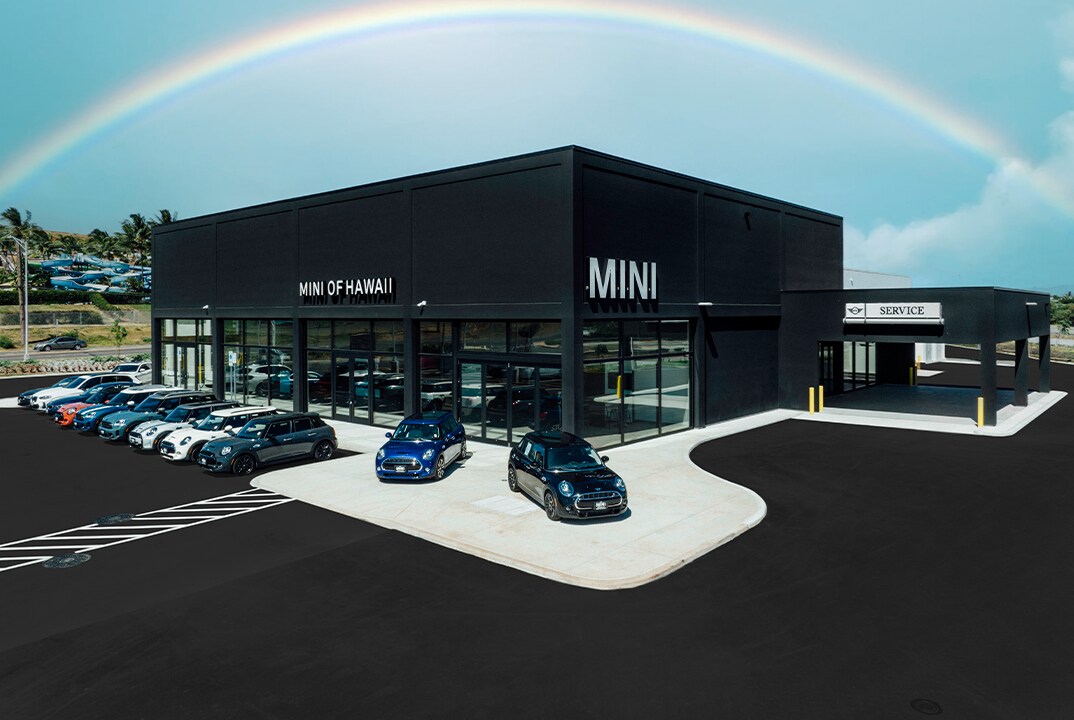 #NOTANOTHERPILLBOX
When you're part of the MINI family, you can enjoy WiFi, a snackbar, and coffee in our lounge area while your MINI is getting all the love and care it needs to get back on the road.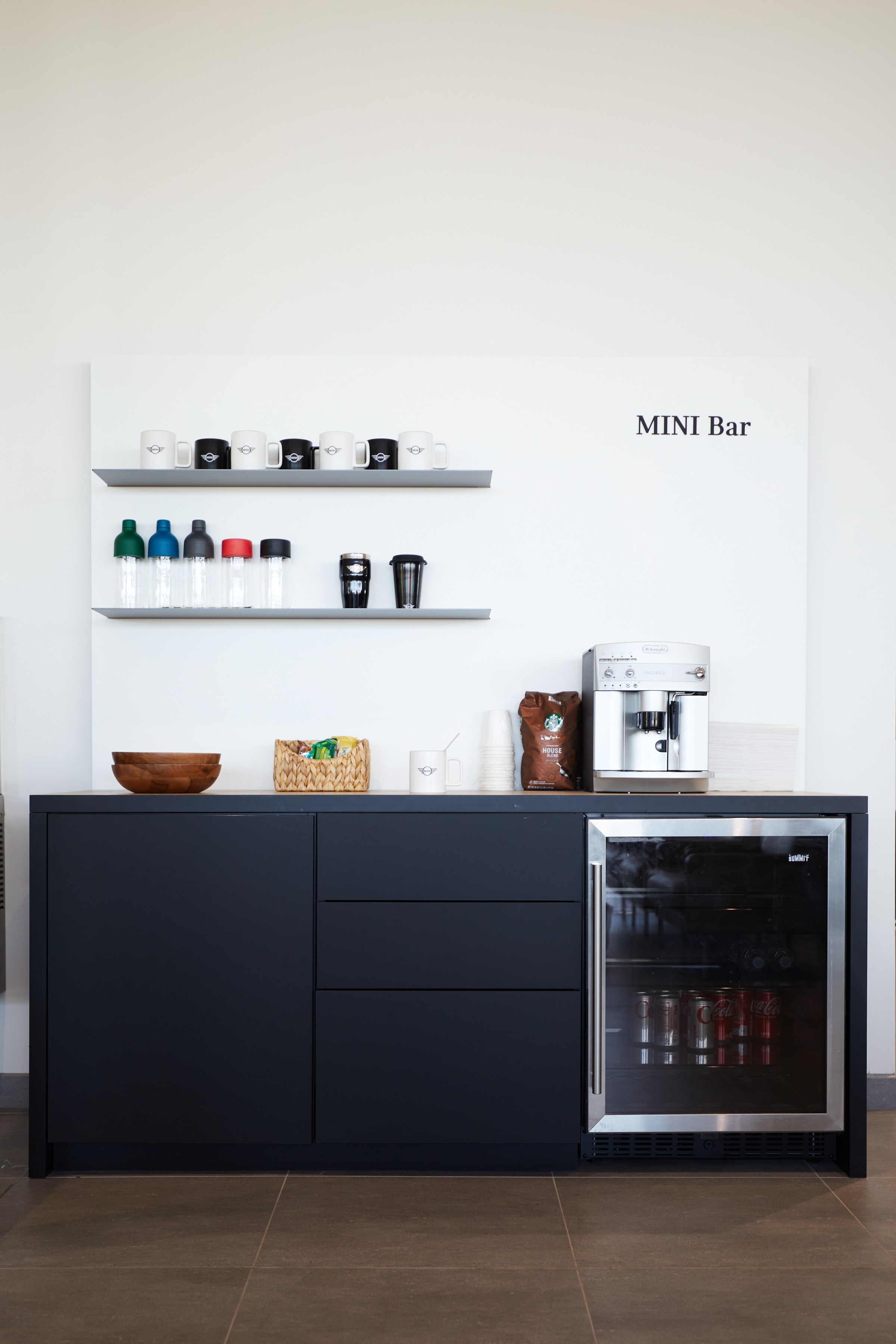 #NOTANOTHERPILLBOX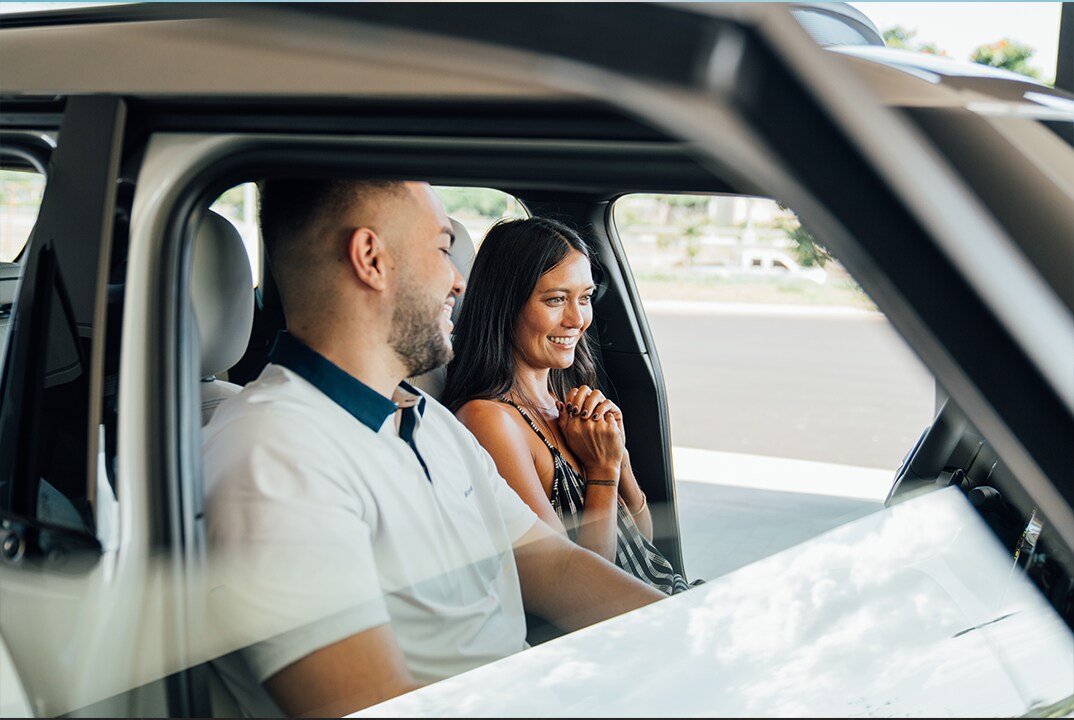 May 28, 2022
Poke Fest at Ka Makana Ali'i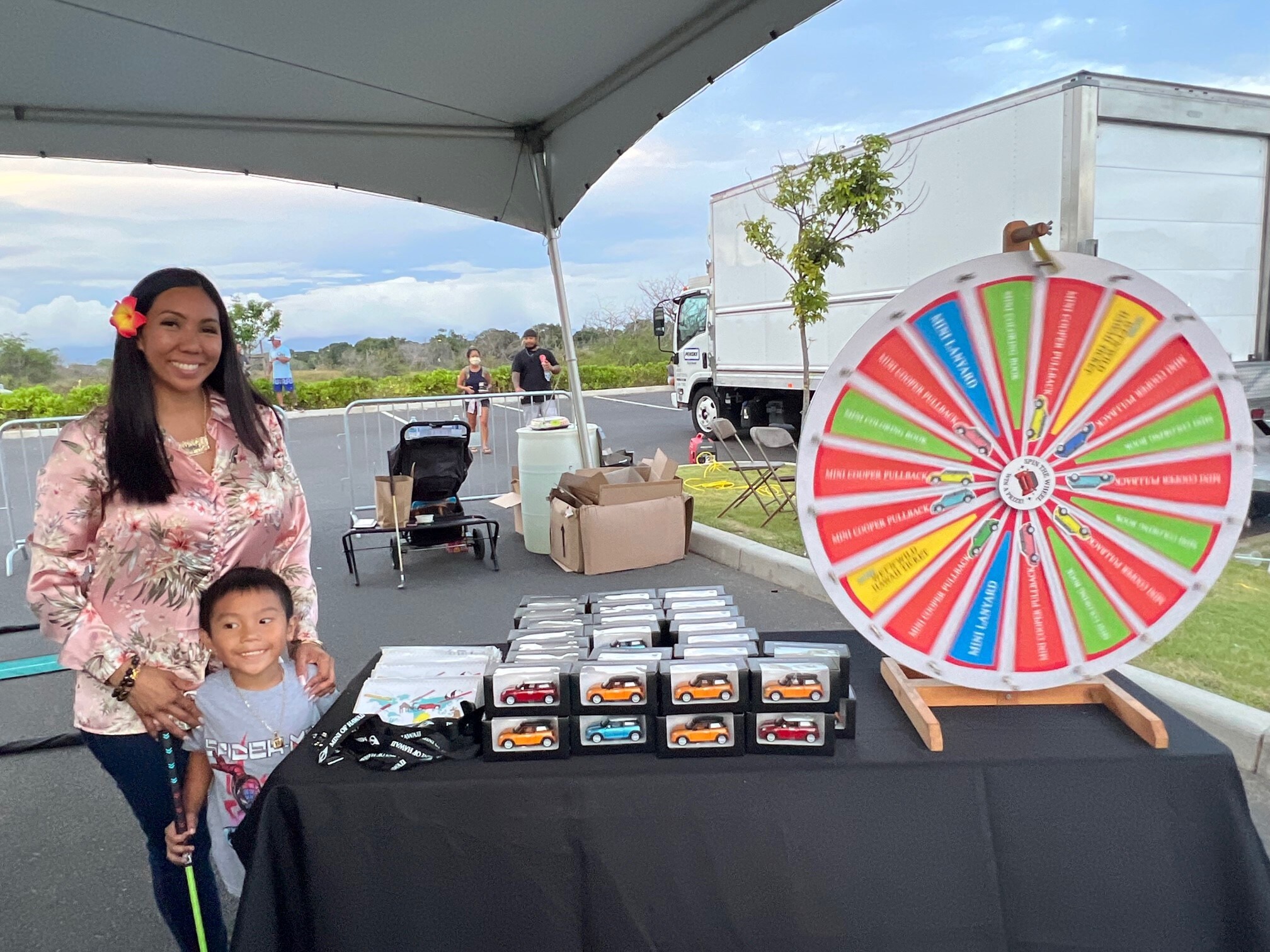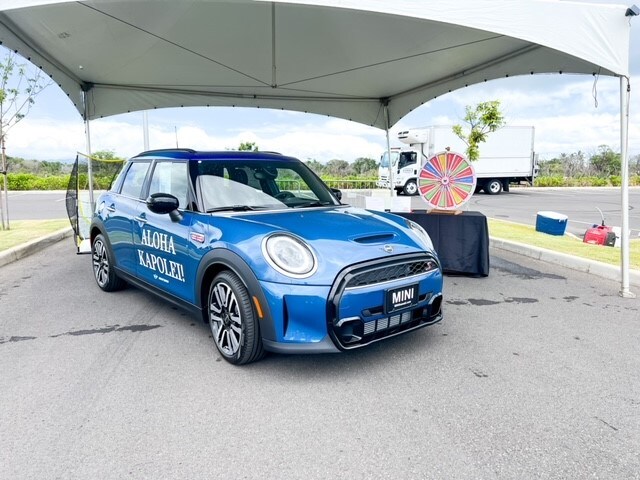 We're happy to announce:
MINI SALES AND SERVICE IS NOW OPEN! 
BMW SERVICE IS NOW OPEN!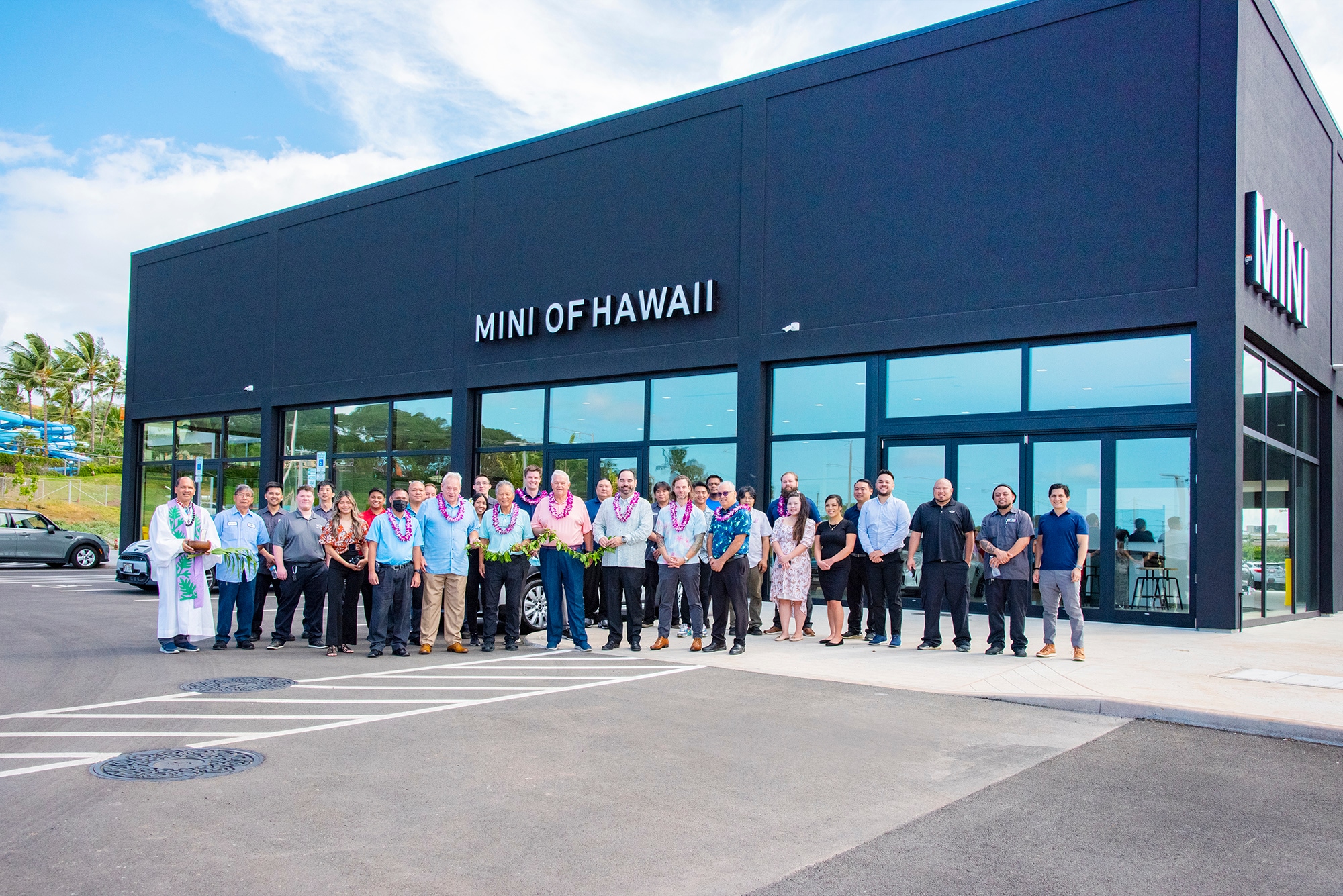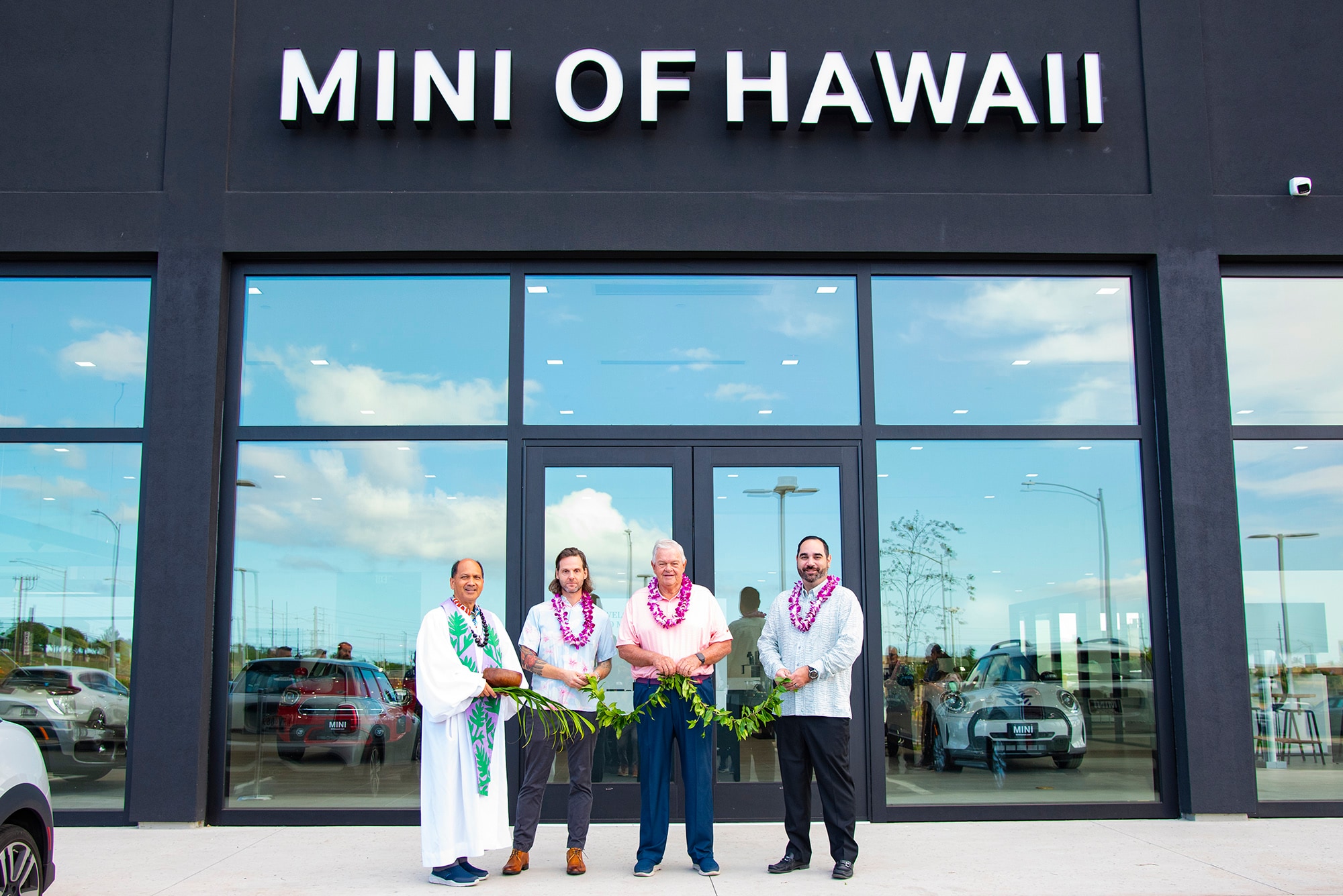 Updated April 4, 2022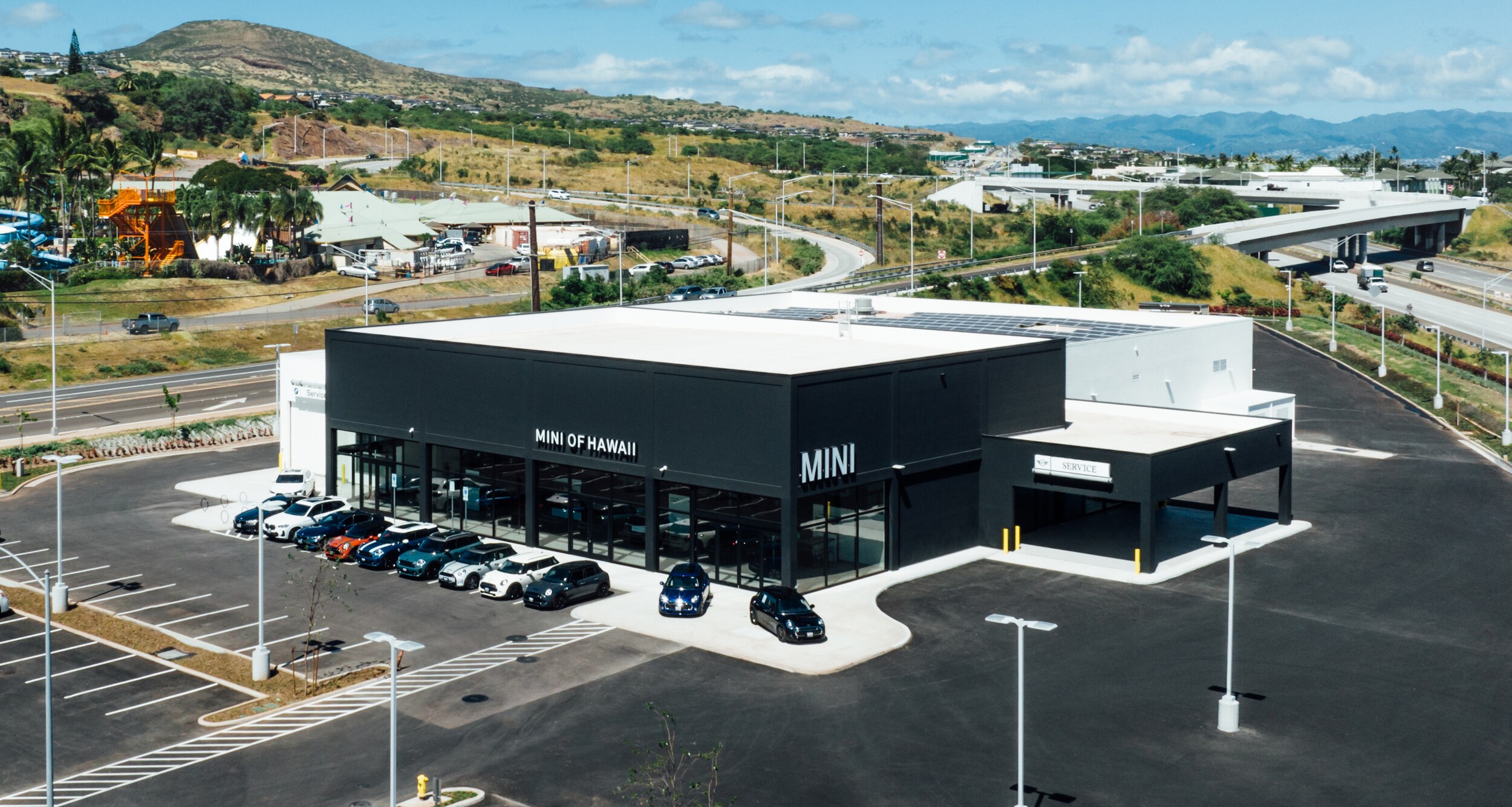 Updated January 25, 2022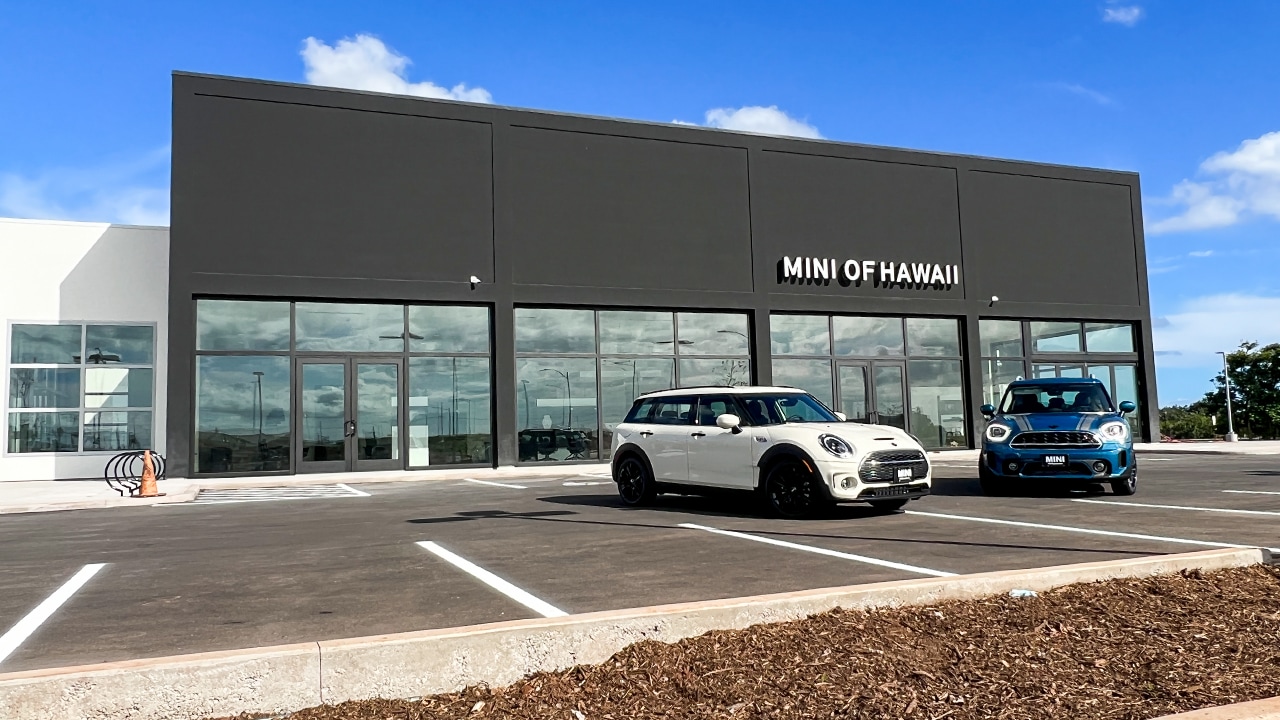 Updated January 7, 2022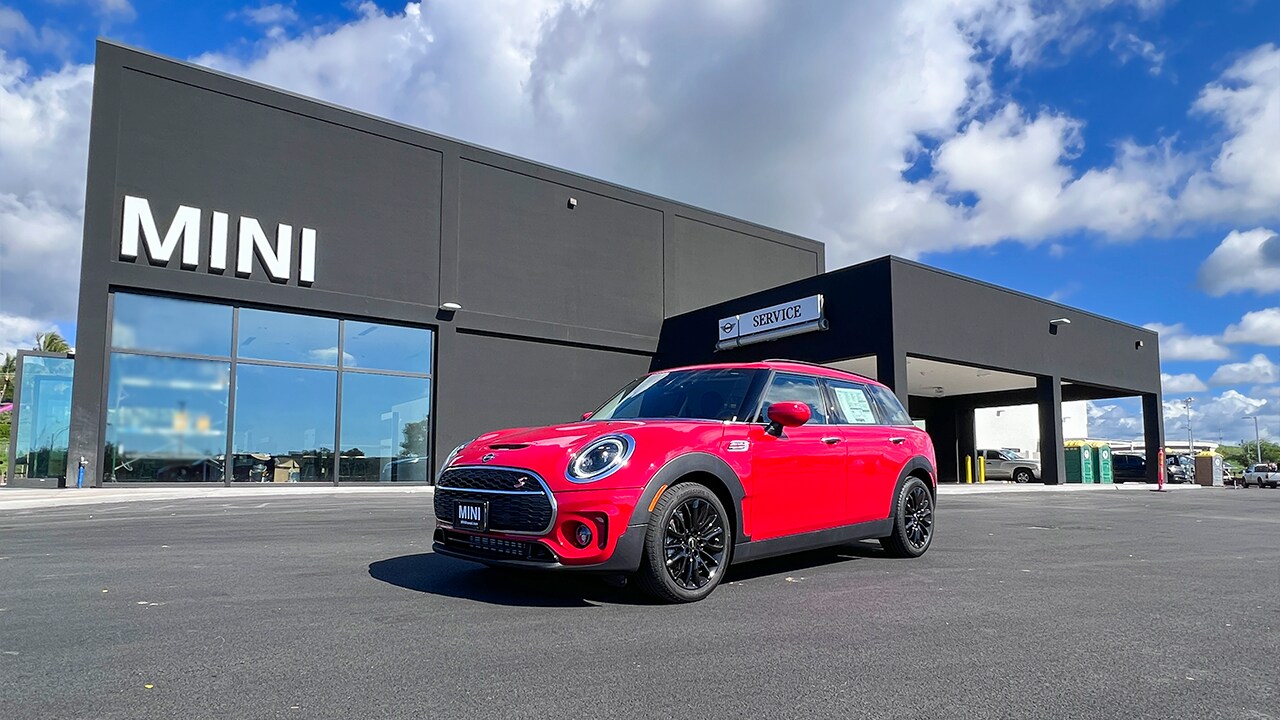 Updated December 27, 2021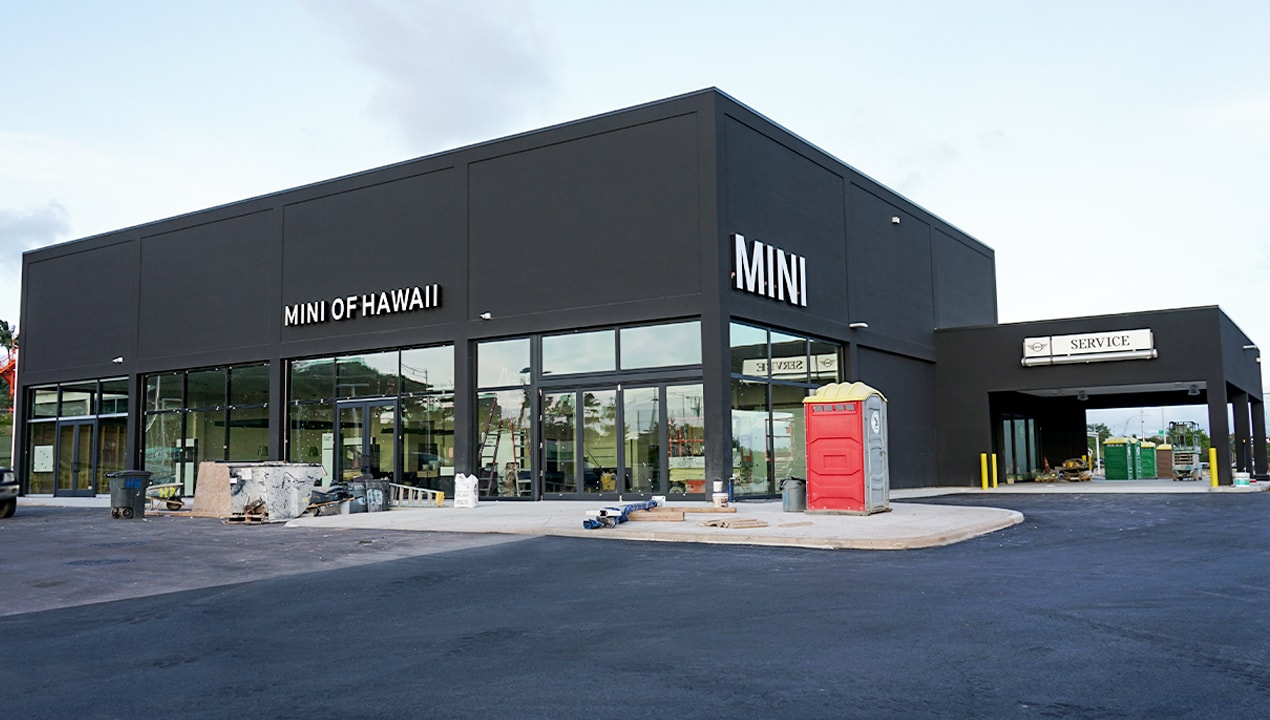 Updated December 2, 2021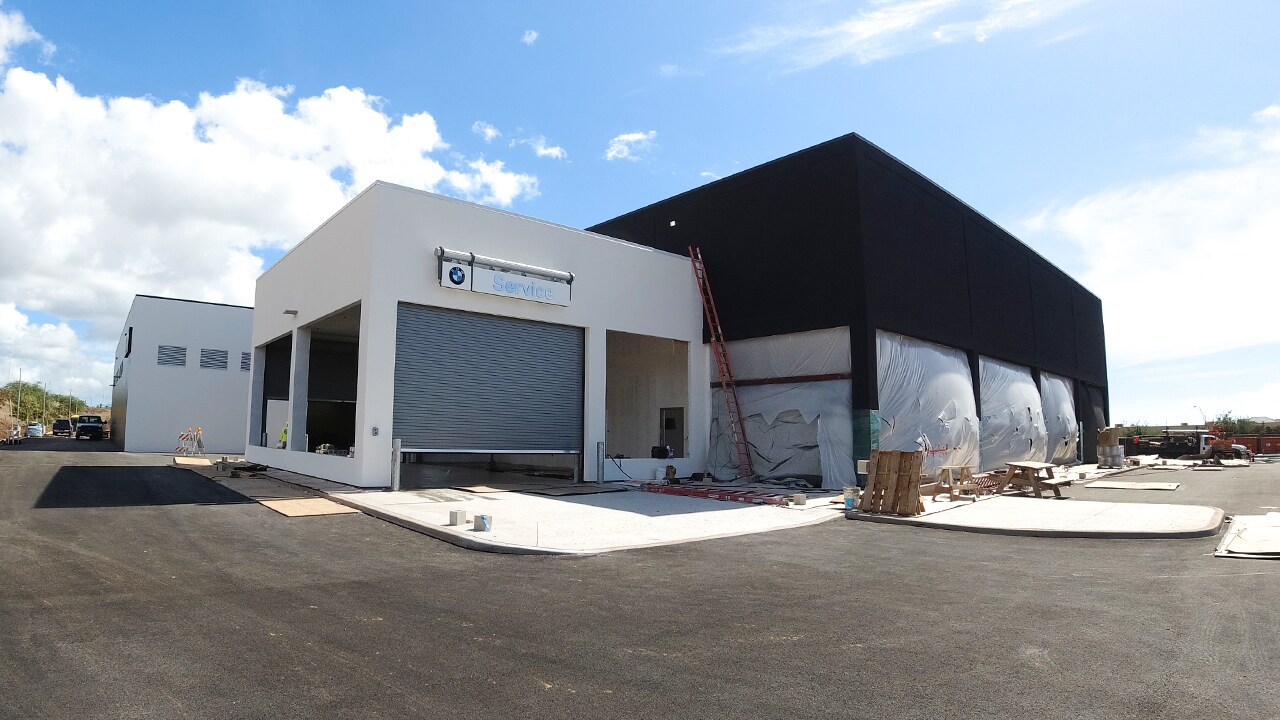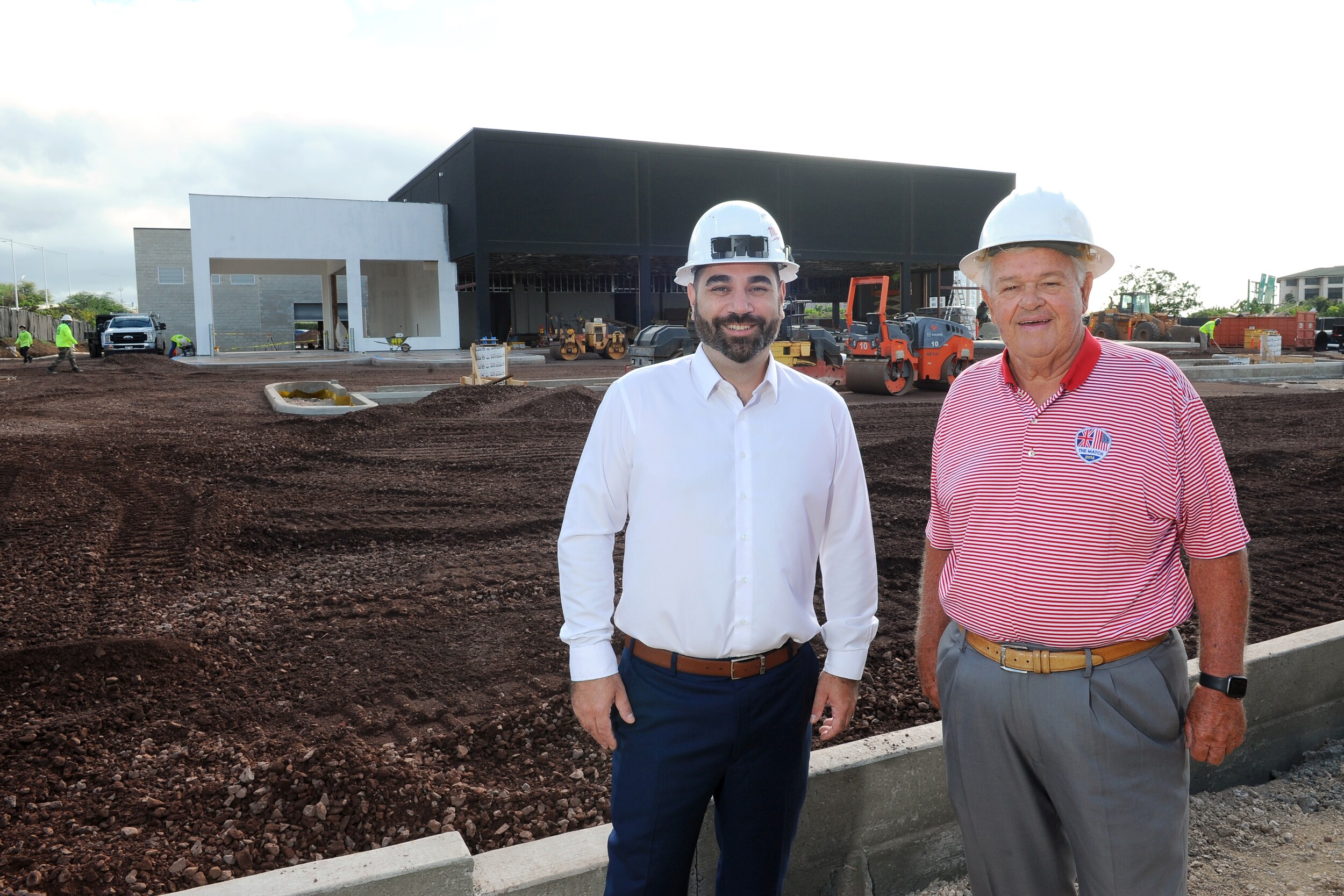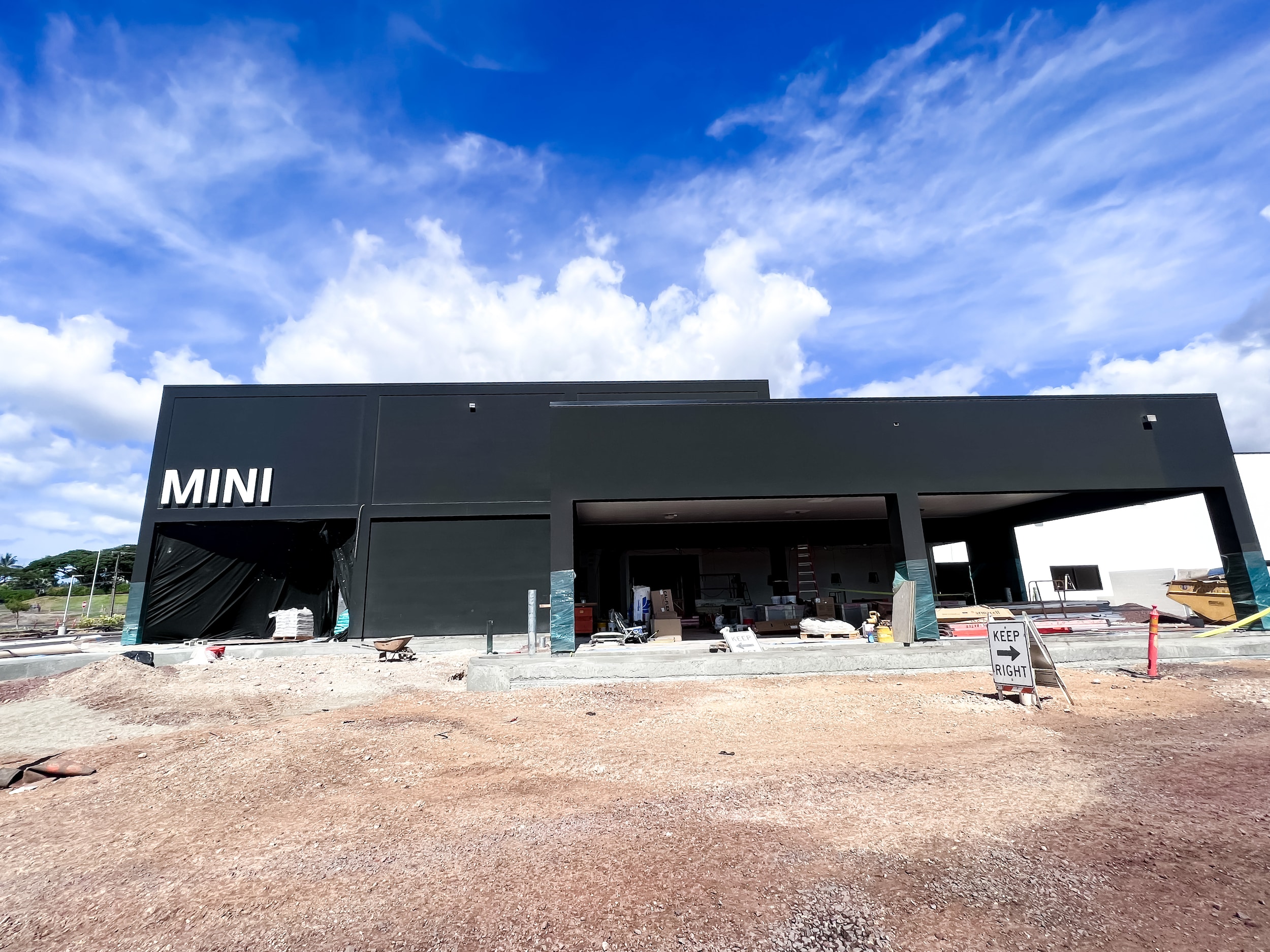 ---
Updated September 21, 2021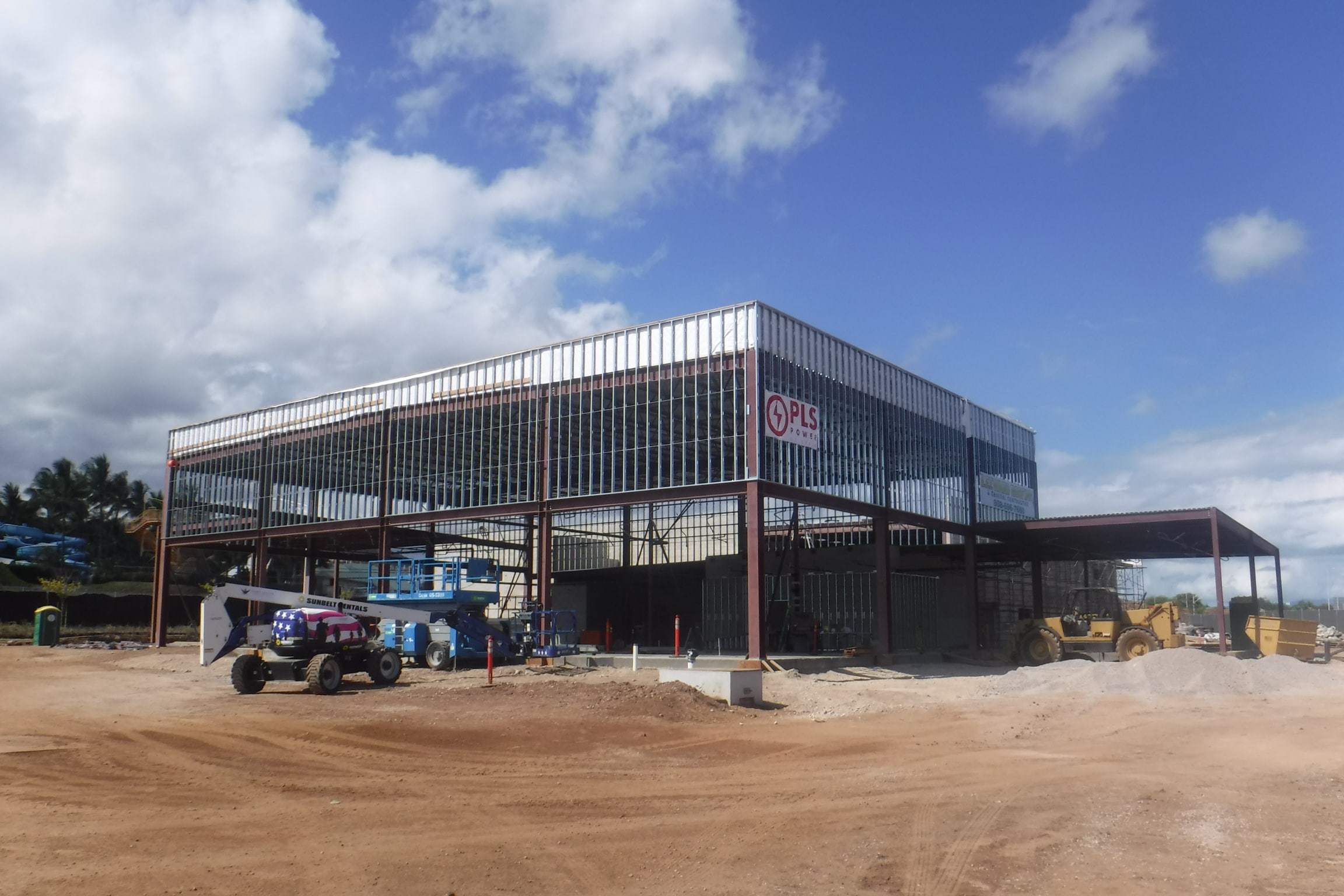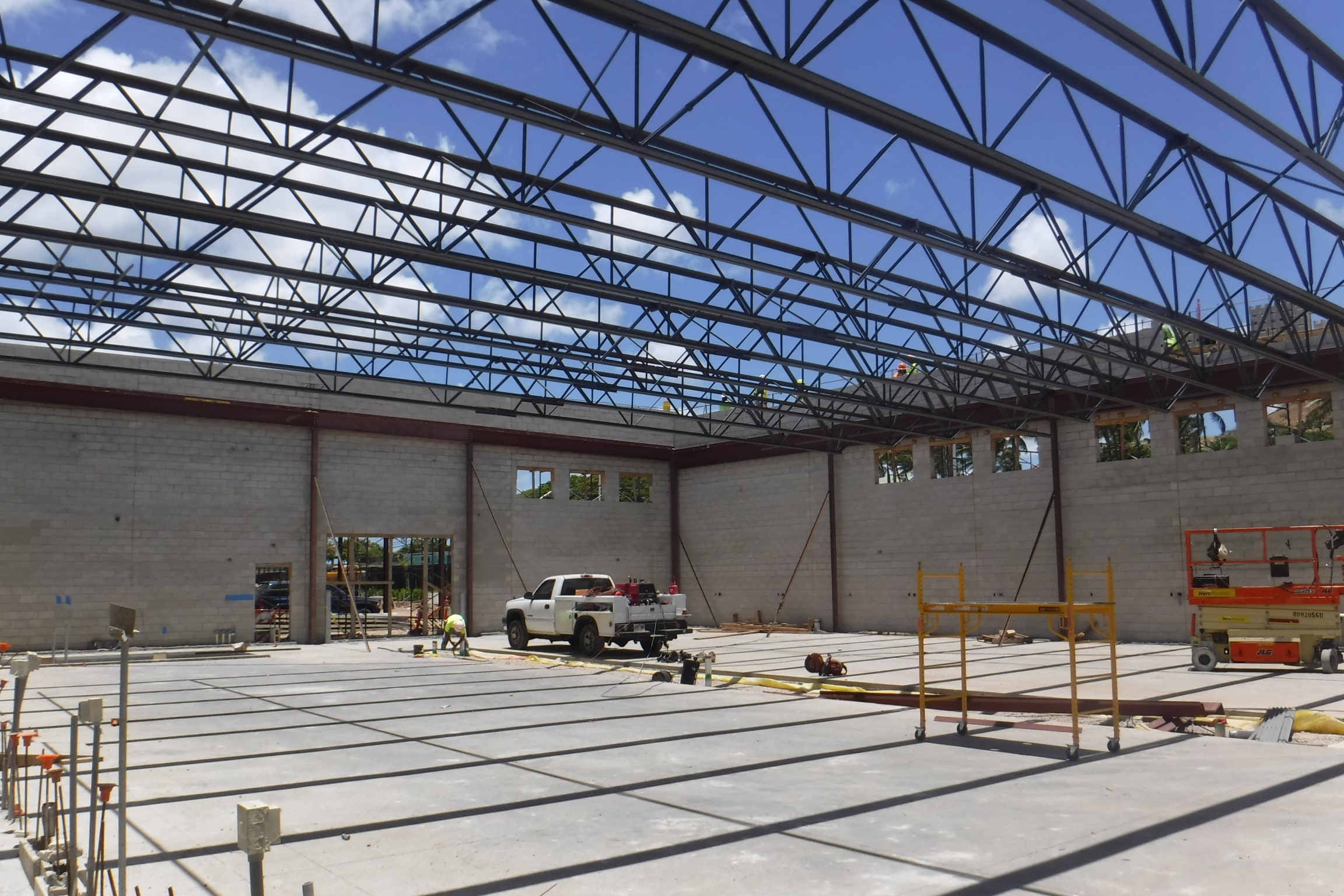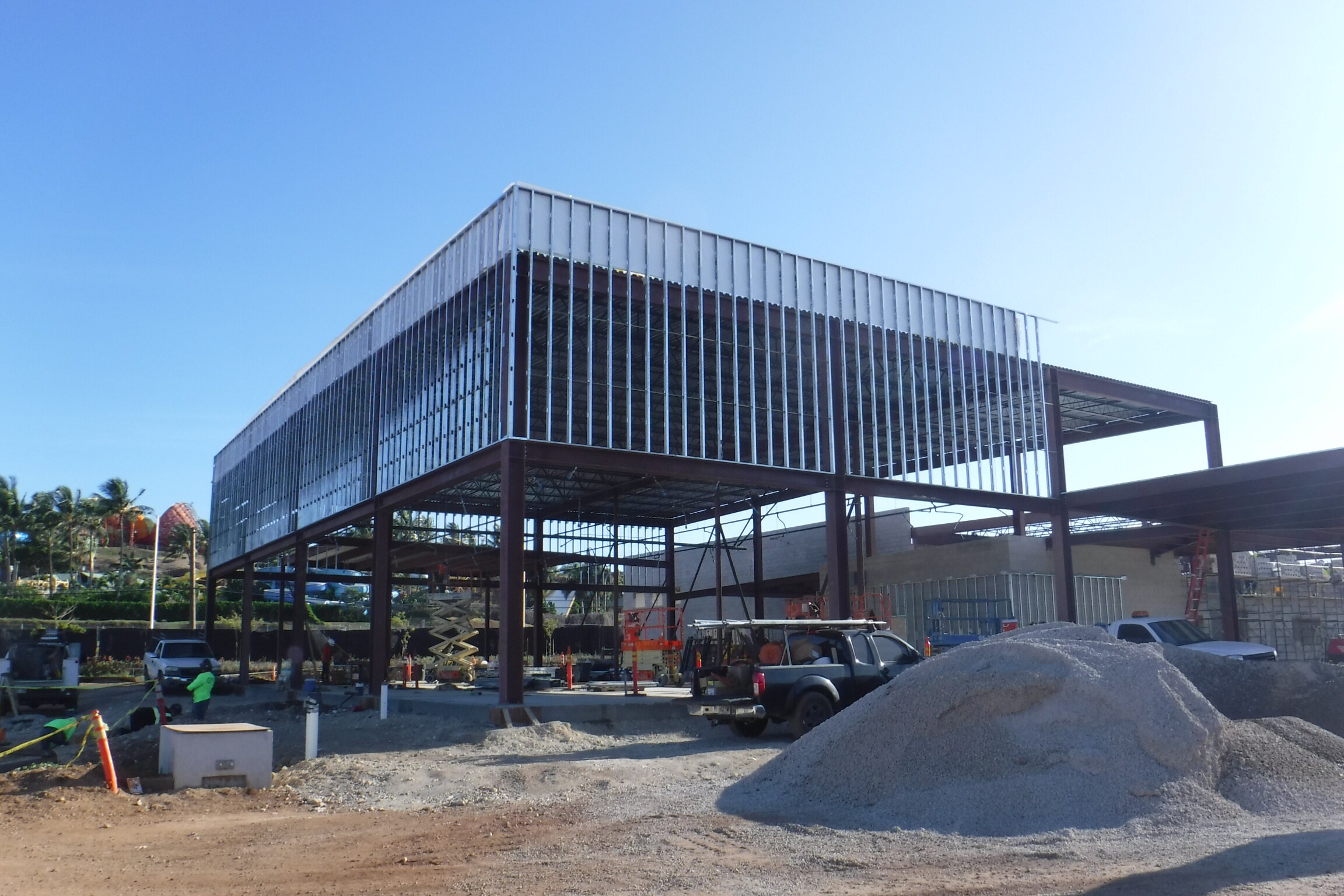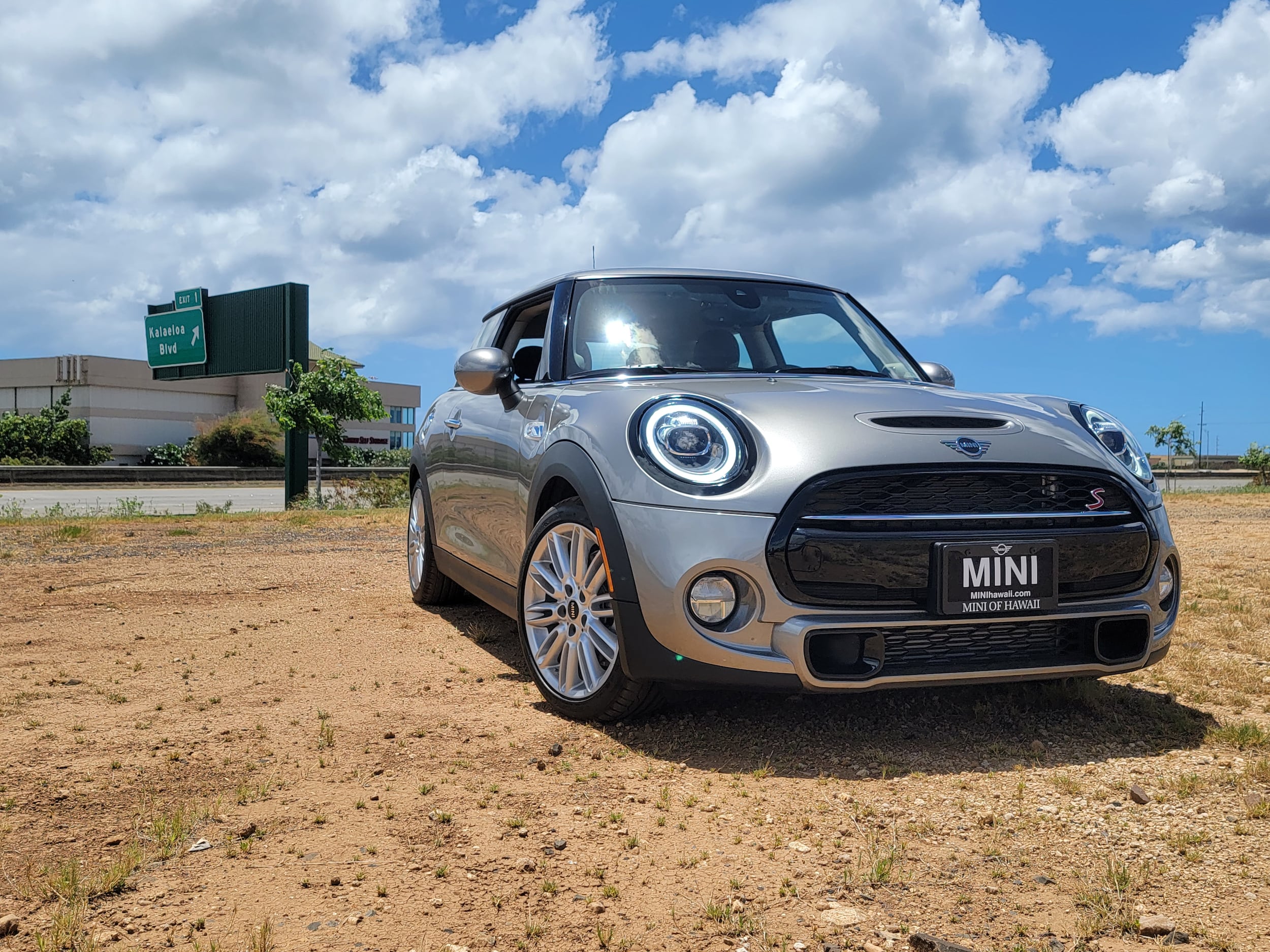 ---
THE ULTIMATE DRIVING MACHINE COMES TO MINI OF HAWAII IN KAPOLEI.
Servicing BMW vehicles will get much easier thanks to the Factory Authorized BMW Service Center at the new MINI of Hawaii dealership opening in Kapolei this November 2021. Conveniently located on Farrington Highway just off H1 in Kapolei, factory trained ASE-Certified technicians will be able to perform all warranty and maintenance work to keep customers' BMW and MINI vehicles running at their best.
Online scheduling for BMW and MINI service makes it a breeze to set an appointment - and if customers choose the digital check-in they'll be on the road in an instant. 
For added convenience, after customers drop off their vehicle they can drive off in a loaner car, or just relax and enjoy a cup of coffee and Wi-Fi in the lounge as their service work is performed. They also receive a personal video inspection of their vehicle so they'll be just as informed about their BMW or MINI as the service technicians.
BMW drivers already have more service options in the state of Hawaii than any other luxury manufacturer and will soon be the only premium brand on Oahu with servicing in metro Honolulu, at BMW of Honolulu (777 Kapiolani Blvd), and in Kapolei, at the MINI of Hawaii dealership (367 Farrington Highway).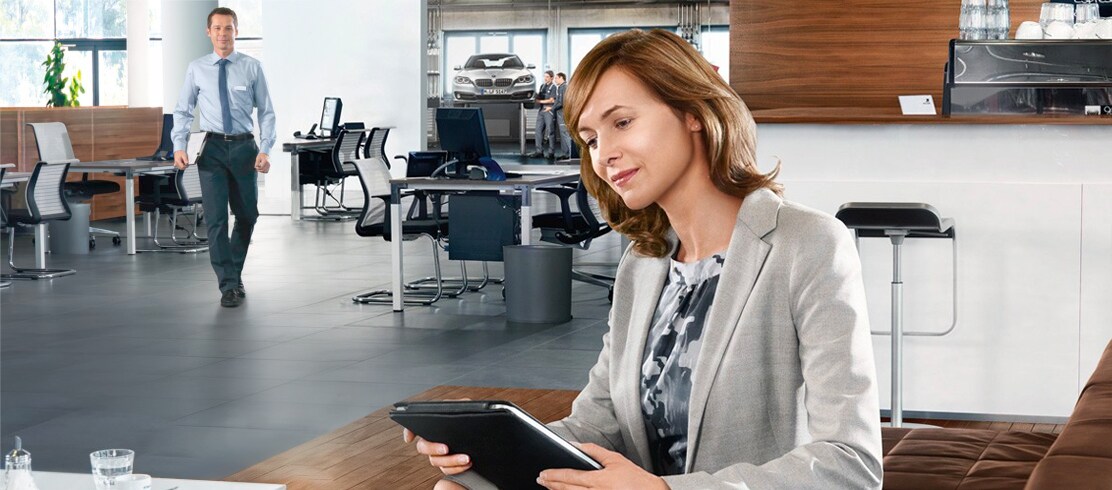 ABOUT MINI OF HAWAII
MINI of Hawaii, opened in March 2002, as part of BMW and MINI of the Hawaiian Islands, which operate dealerships on Oahu, Maui, and The Big Island and is a perennial leader in National Market Share and Customer Loyalty. The dealerships employ over 200-employees statewide and have been awarded numerous awards with both the BMW and MINI brands, including BMW's highest dealership honor, The Center of Excellence, awarded eight times. For more information, visit minihawaii.com and Facebook and Instagram: @miniofhawaii #MINI #miniofhawaii
---
SMALL CAR. BIG NEWS. MINI OF HAWAII OPENS IN KAPOLEI.
Updated May 31, 2021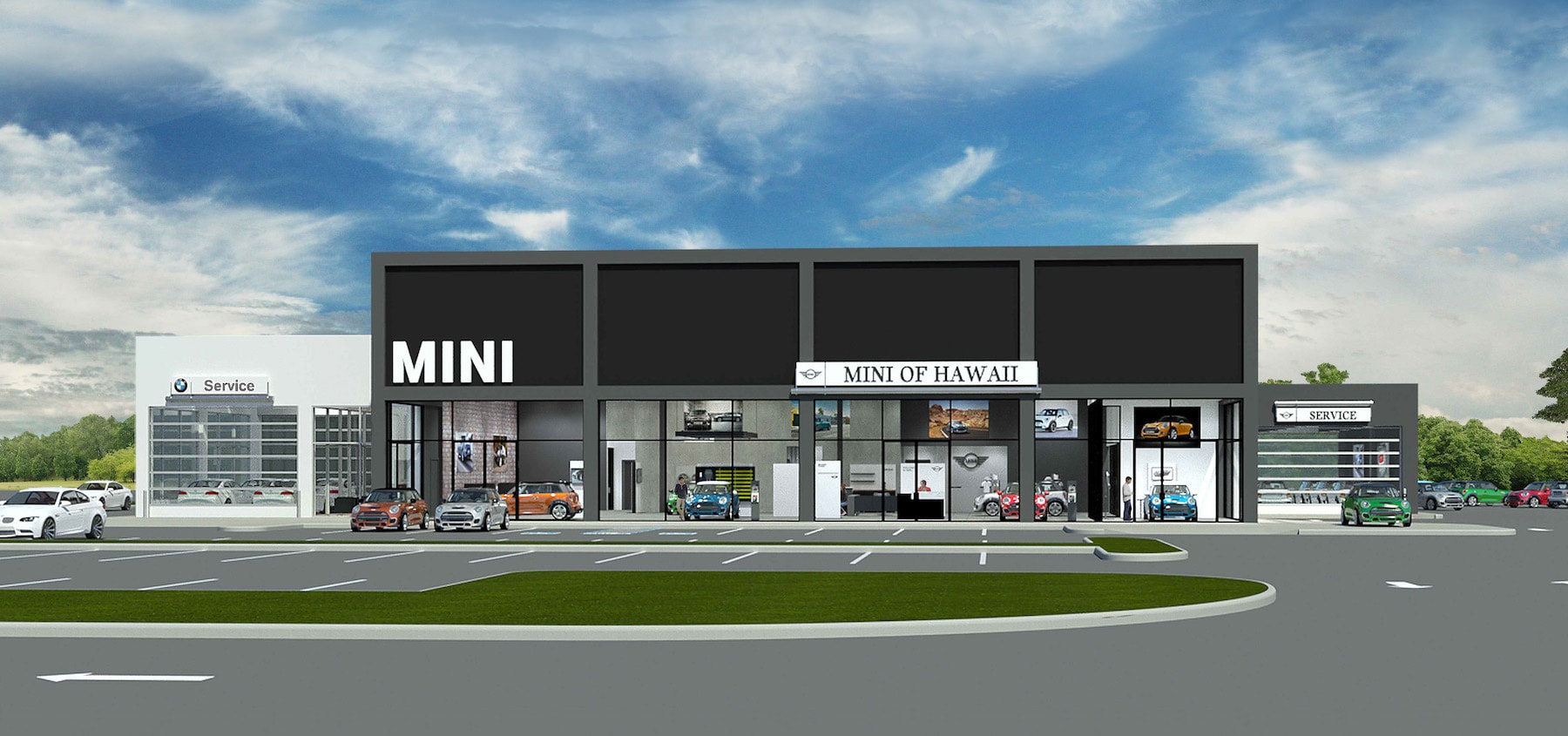 HONOLULU, HI

 (May 31, 2021). 

MINI of Hawaii is bringing the joy of "motoring" to West Oahu and is opening Kapolei's first car dealership this November. The new full-service dealership broke ground last November and is on track to open on or around Black Friday of this year. The campus is set on a 2.59-acre parcel with 29,491 square feet under roof and will feature all of the latest advancements in dealership technology.
The new dealership will not just be the center for MINI sales and service, it will also be the first stand-alone MINI dealership in the United States to feature a full BMW service and parts department to serve the 5,000 BMW owners already living and working in surrounding areas. The dealership will stock over 100 pre-owned cars at all times and plans on selling just as many off-brand vehicles as they do MINI's. MINI President Dennis Short has been working on the concept since 2013, and nothing, even 2020 and the Covid-19 pandemic, would get in the way of making this vision a reality.
"We have always been a service-oriented company and my top priority was to build a dealership that focuses on service first. We wanted a convenient location and experience that our MINI and BMW owners look forward to visiting,"

said Short.

Customers will be able to shop online and pick up where they left off when they reach the dealership for their new or used car. They will be able to complete their purchase transactions from their home or by using a touch-screen finance tool. The purchase technology only scratches the surface though. Service customers are able to let their car notify MINI of Hawaii when it needs maintenance work, and then check in with their favorite advisor, or use an automated kiosk if they are in a hurry or are the type that looks forward to social distancing for the long haul.
The MINI was originally dreamed up in Oxford, England, as an answer to the fuel crisis of 1959 - a car that would be equal parts practical at the pump and enthralling to drive. The MINI Cooper is immediately recognizable on the road with its small footprint coupled with big friendly-looking headlights make it unmistakable by car enthusiasts, children, adults, and regular commuters.
Those characteristics have endured to make it one of the most iconic designs, and beloved cars on the road of the past 60 years. But great design is not just for the cars. Any visitor to the flagship BMW dealership on Kapiolani location, or their sites on Maui or Big Island will tell you that their facilities are more like a high-end boutique than your traditional car dealership. The new MINI of Hawaii will be no different and will feature MINI's signature black-box with a local twist.
"We wanted to develop a facility that stands out as 100% MINI but also incorporates some local flair. We're still working on finishing touches with the design team, but they are in agreement that the space needs to feel like it's in Hawaii, and nowhere else," said Short.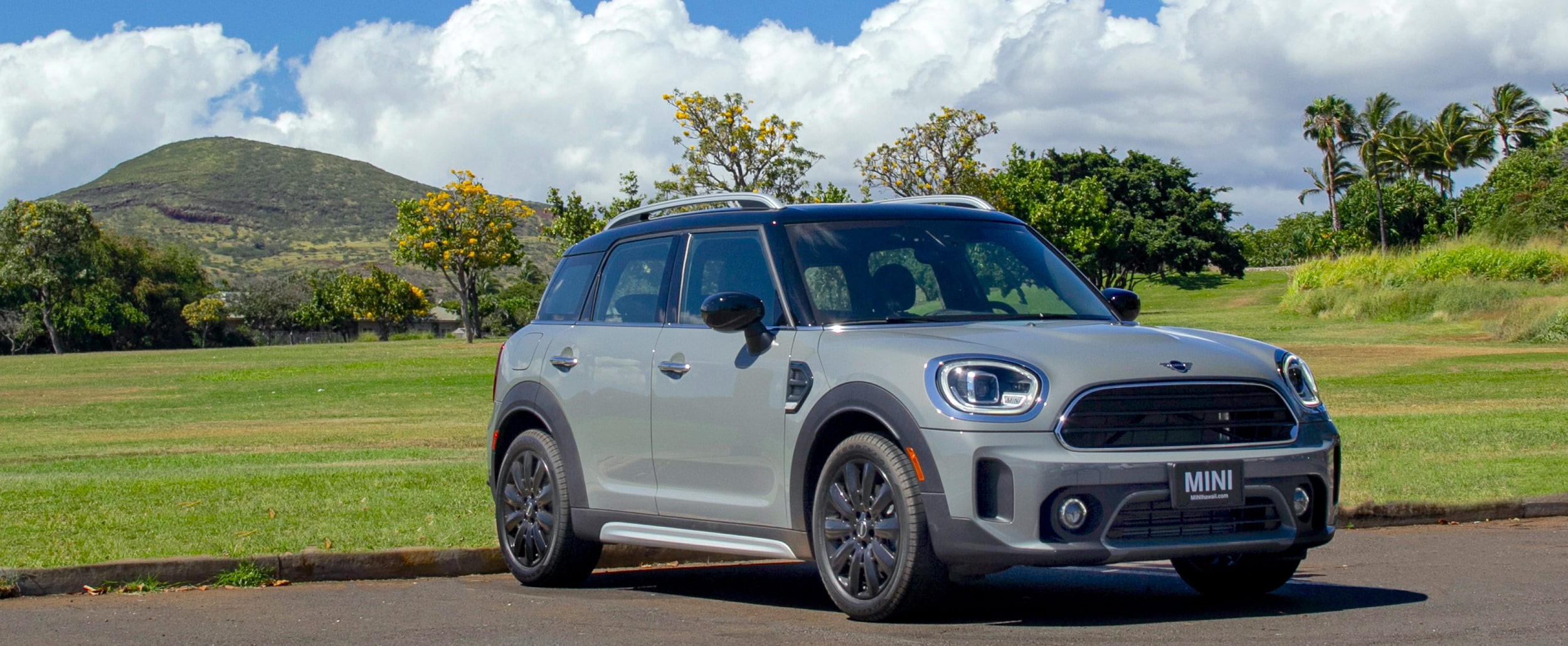 The Kapolei and Ewa Beach communities are two of the most active sales and service regions for both MINI and BMW brands, and the new car dealership is a major investment into the community, the brand, and the industry. Kapolei is no longer just a place for people to live and then commute to town, it has finally become Oahu's second city, and it still has plenty of commuters.
"Hawaii people love cars, and they choose to buy MINI's at twice the rate of the mainland. We are so excited to give the brand, our customers, and our employees a permanent home in an amazing facility in such a vibrant and growing community. I can't wait to hit the ground running this November and welcome everyone in to see the place and experience our cars and customer service." Said Tim Palms, General Manager.
East Oahu residents won't need to worry, BMW of Honolulu will be adding a dedicated MINI service reception, lounge, and product display on site for customers who prefer to service their car in town. Tim Palms sums things up:
"We may sell small cars, but we plan on doing big business in Kapolei."
---
MINI OF HAWAII IN KAPOLEI GROUND BREAKING CEREMONY PHOTOS
Updated May 15, 2021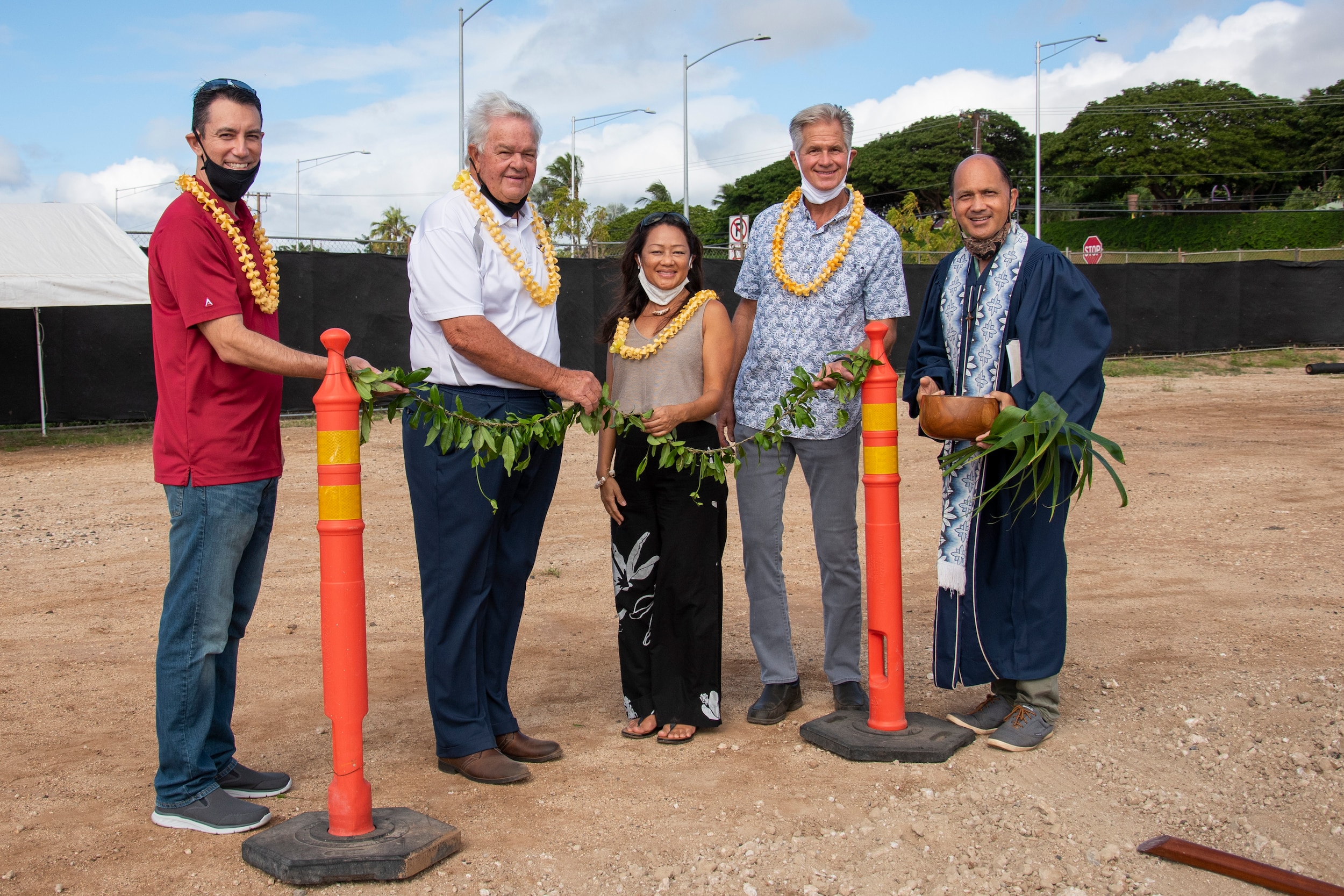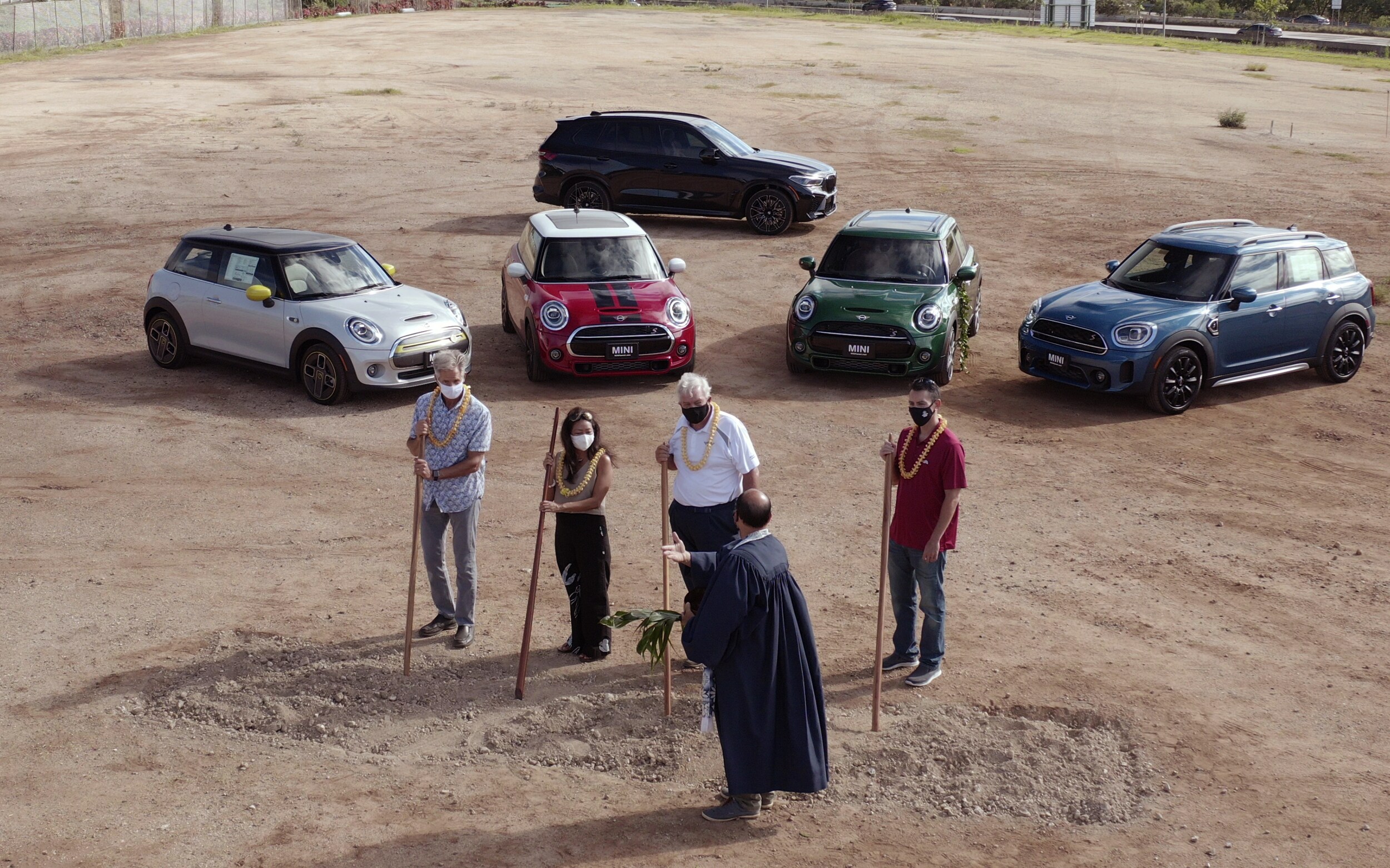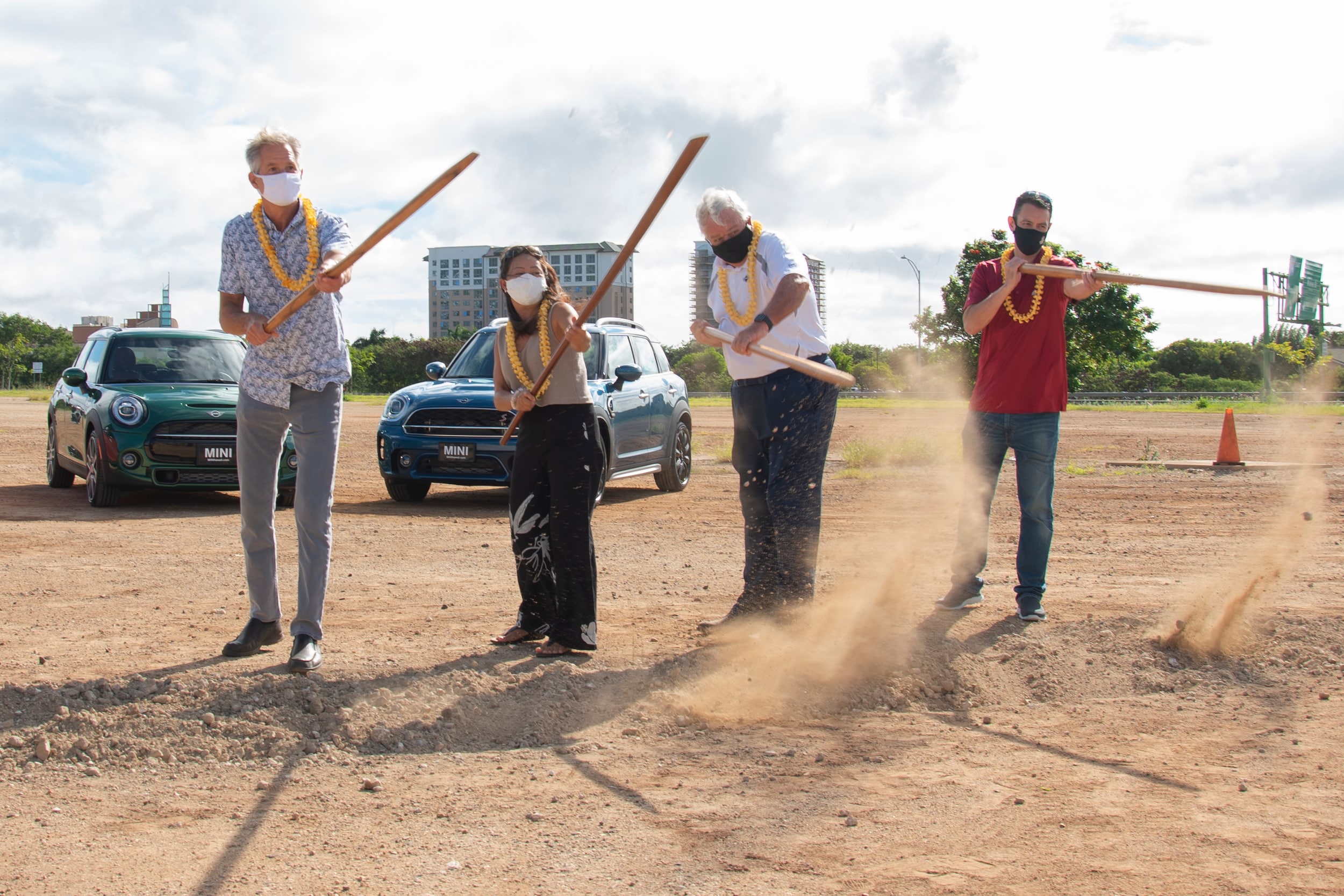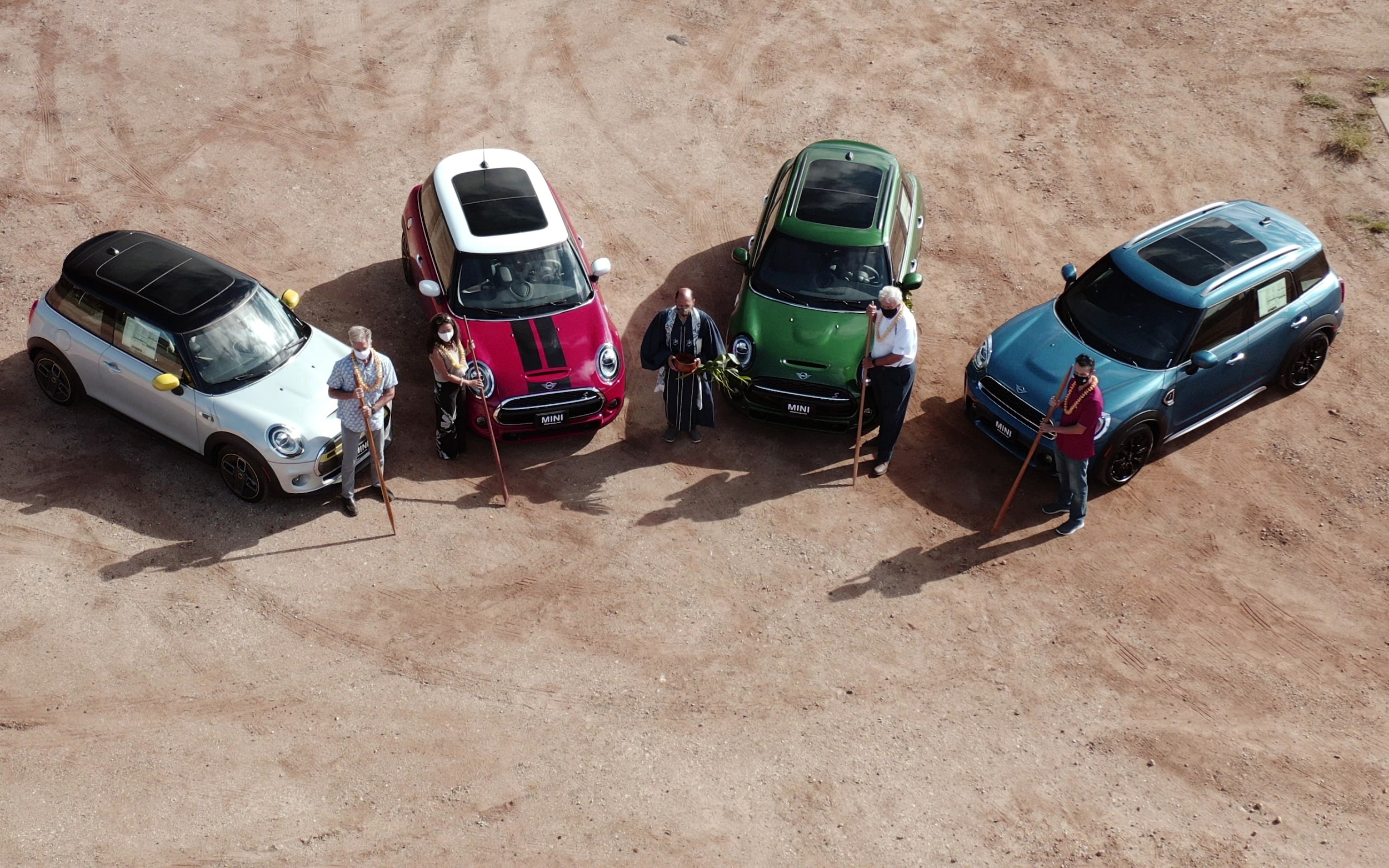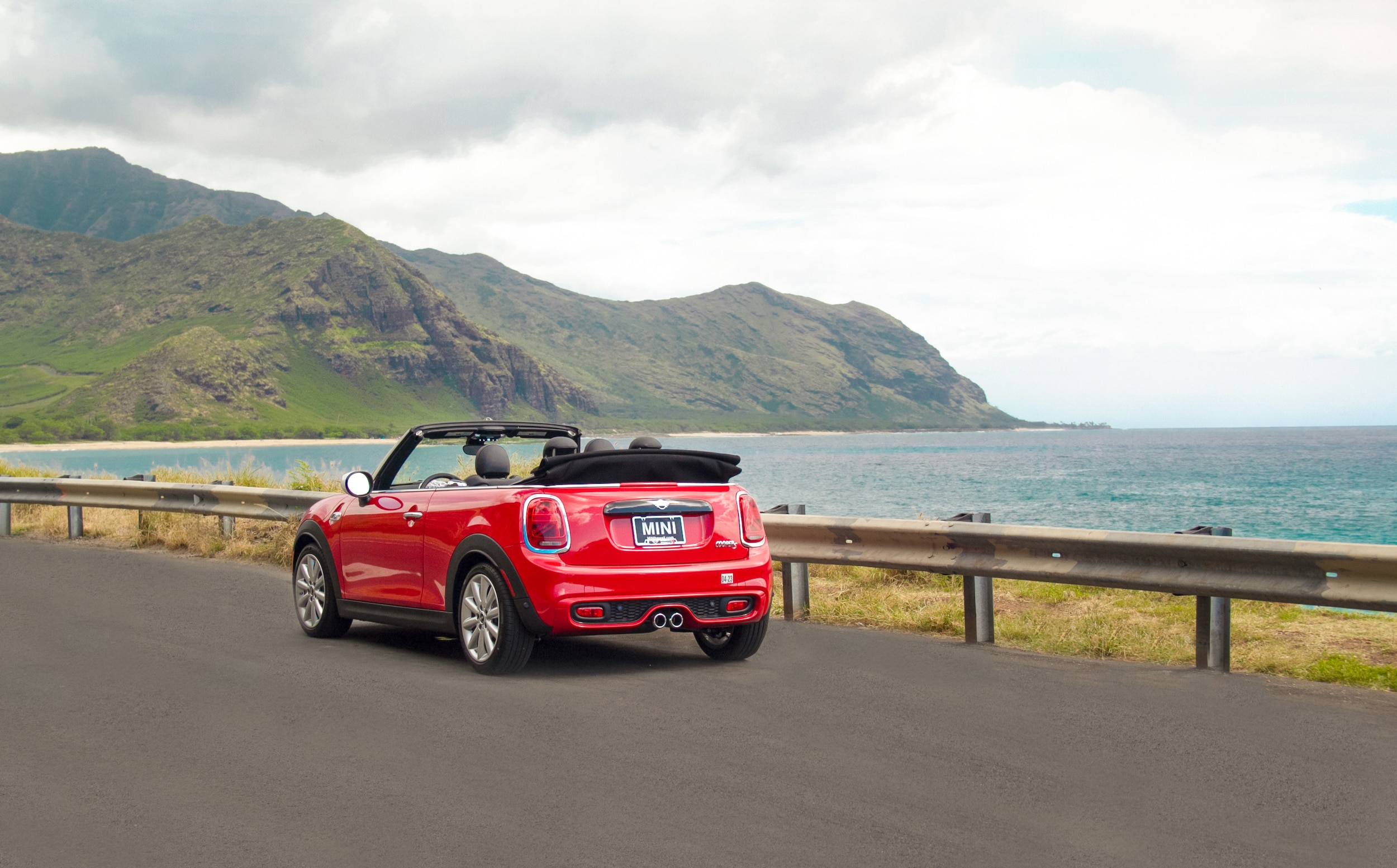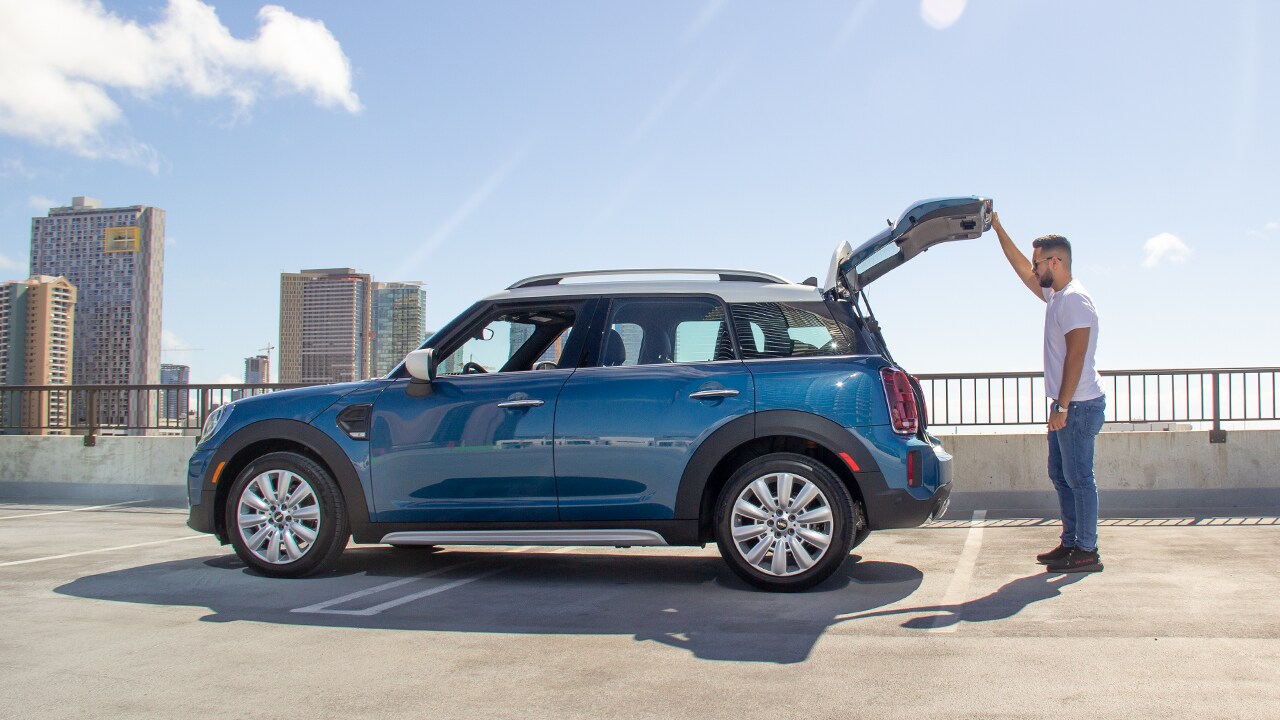 ---
MINI OF HAWAII BREAKS GROUND IN KAPOLEI ON 
NEW DEALERSHIP AND PREMIUM SERVICING CENTER
The First New Car Dealership in Kapolei, MINI's Signature Black Box Building is Set to Open in 2021

FOR IMMEDIATE RELEASE
HONOLULU, HI (November 24, 2020) MINI of Hawaii, as part of BMW of Honolulu, is a perennial leader nationally in Market Share and Customer Loyalty. MINI of Hawaii has consistently risen in consumer demand as the preferred automobile of choice in value, price-point, customization, customer retention and service satisfaction all within the highest standards of a European luxury vehicle. MINI remains the leader of the premium small car segment, underpinning its outstanding position with significant advancements in all areas relating to driving excitement, technology, quality and individuality. 
That demand now warrants a confident expansion from its Honolulu headquarters to anchor a new full-service location in Kapolei; making MINI of Hawaii the only Oahu dealership to invest and expand its servicing scope in 2020, showing confidence in the auto industry and Kapolei community. The first new car dealer in Kapolei, MINI's signature Black Box Building is set to open in 2021. The new location affords unprecedented service convenience and ready accessibility to valued customers on the Westside of Oahu. MINI service will still be conveniently located in Kaka'ako for those living and working in Metro Honolulu and East Oahu.  
"We have always been a service-oriented company and my top priority was to build a dealership that focuses on service first. We wanted a convenient location and service experience that our MINI and BMW owners look forward to visiting,"

said Dennis Short, President of BMW of Honolulu and MINI of Hawaii.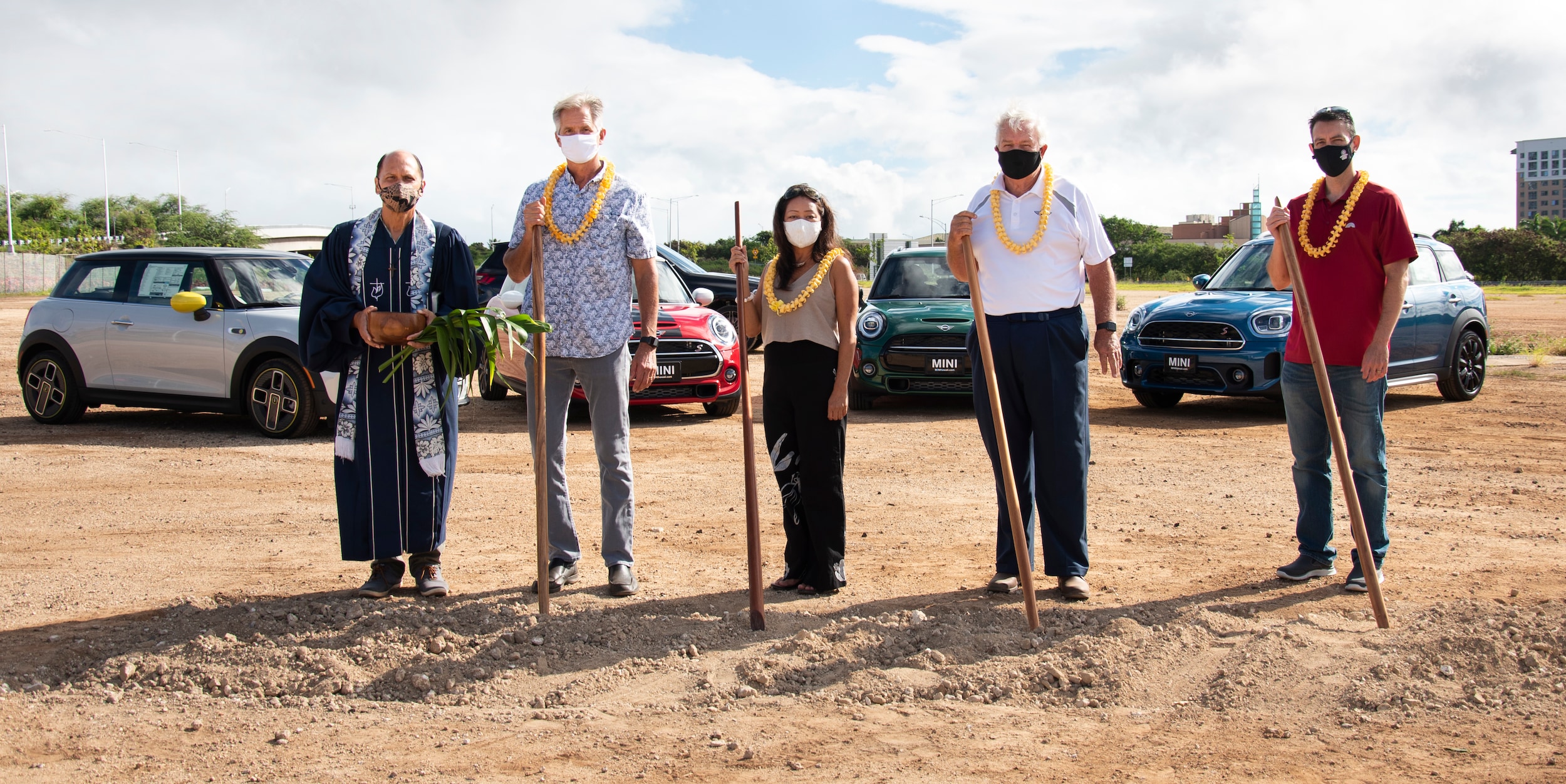 Left-to-Right: Kahu Kordell Kekoa, Dan Jordan [Honolulu Builders], Davie Young [DKKY], Dennis Short [President, BMW of Honolulu and MINI of Hawaii], and Brian Brennan [First Hawaiian Bank]
The project design was led by Davie Young of DKKY Architecture Studio, Inc., and her consulting team, who designed MINI of Hawaii's original Kapiolani Boulevard location. Dan Jordan of Honolulu Builders, LLC has been selected as General Contractor to construct the building. Davie Young and Honolulu Builders previously designed and built BMW of Hawaii in Kailua-Kona, on the Big Island of Hawaii.
Dennis Short continues, "As a current resident of Kapolei, I am excited to see the growth that has happened, and I'm proud to be building a landmark facility in the fastest growing community in Hawaii."
"I'm excited for our customers and employees who live on the west side to have a first-class facility to call home for their auto needs. We have a great customer base in Central and West Oahu and I think our new dealership in Kapolei will be a welcome alternative from driving into town to service or buy their next new or used car. The MINI brand is ready to serve,"

said Tim Palms, General Manager, BMW of Honolulu and MINI of Hawaii.

The new MINI of Hawaii in Kapolei 
features:
• 112,820 sq. ft. Campus (2.59 acres)
•
29,491
sq. ft.
 under roof
•
First New Car Dealer in Kapolei
•
Easy Access from H1 and Farrington Highway
•
Energy Efficient Building
•
Dedicated Vehicle Delivery Center
•
Latest Service Technology and Diagnostic Equipment
•
MINI and BMW EV - High Voltage certified
•
BMW Group's NEXTGen Retail Business Model
In addition, MINI of Hawaii and BMW of Honolulu have invested in technology designed to enhance the customer experience. From mobile service check-in to online vehicle purchases and fiber-optic backed WIFI in showrooms and lounges, everything has been designed to maximize convenience, safety and customer satisfaction.
ABOUT MINI OF HAWAII
MINI of Hawaii, opened in March 2002, as part of BMW and MINI of the Hawaiian Islands, which operate dealerships on Oahu, Maui, and The Big Island and is a perennial leader in National Market Share and Customer Loyalty. The dealerships employ over 200-employees statewide and have been awarded numerous awards with both the BMW and MINI brands, including BMW's highest dealership honor, The Center of Excellence, awarded eight times. For more information, visit
minihawaii.com
and Facebook and Instagram: @miniofhawaii #MINI #miniofhawaii
BMW HAWAII EXECUTIVE OVERVIEW
Dennis Short, President
Tim Palms, General Manager
MEDIA CONTACT
PRESS RELEASE
Download Full Press Release
VIDEO
Watch the video by clicking below or watching on YouTube: